03 Dec
Green and Transition Finance

APAC Sustainability Seed Fund
The Asia-Pacific region, especially its low-lying and small island countries, is extremely vulnerable to the disastrous impacts of climate change such as extreme precipitation events, heat waves, rising sea levels and loss of biodiversity. The APAC Sustainability Seed Fund was set up by AVPN, with the support of Google.org and the Asian Development Bank (ADB), to boost the most innovative tech-driven solutions to combat climate change and drive sustainability in the region.
At ADB's Southeast Asia Development Symposium 2023, AVPN announced the selection of 13 NGO grantees for the Asia-Pacific Sustainability Seed Fund. As the largest network of social investors in Asia, AVPN is committed to fostering collaborations to drive innovative climate actions and sustainability in the region.
Find out more here.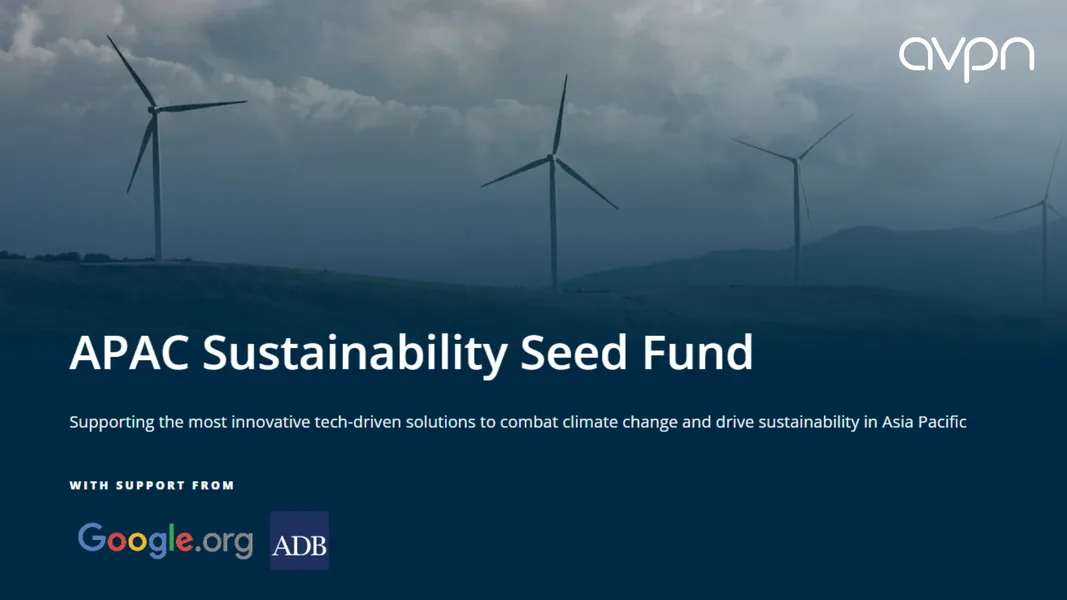 The APAC Sustainability Seed Fund, supported by Google.org and ADB.
Climate Impact Leaders
AVPN Climate Impact Leaders series features short dialogues to showcase leaders who have successfully embraced the fight against climate change and integrated positive climate action into their business models.
This video series covers varying viewpoints on lived experiences, collaborations and local solutions to spotlight and share exemplary models of climate intersectional areas for climate philanthropy and action.
Find out more here.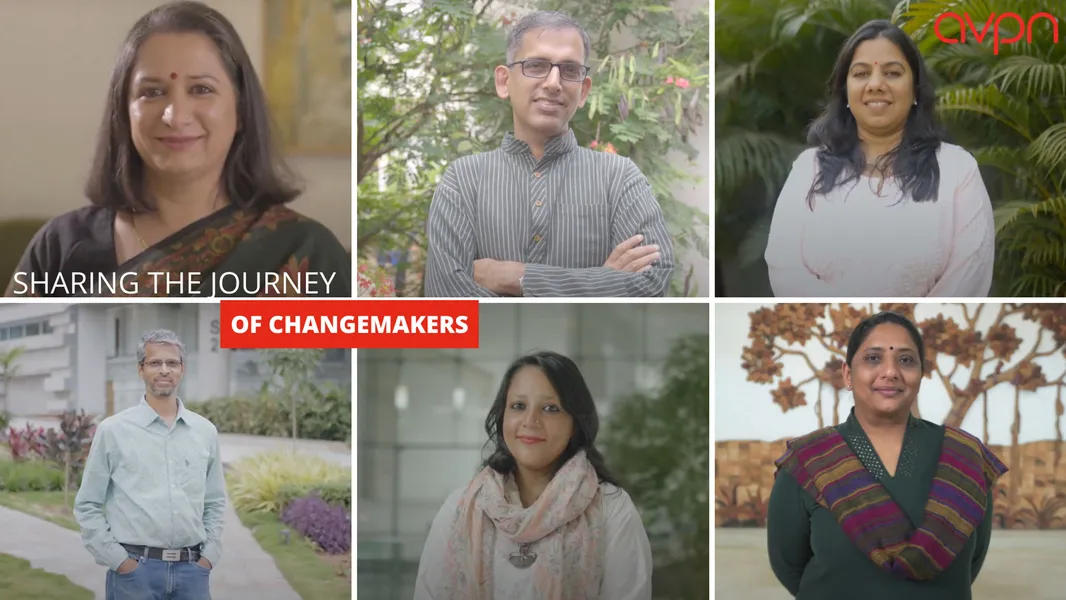 Climate Impact Leaders sharing their journeys on being changemakers.
Climate Pathfinder Programme
AVPN launched the Climate Pathfinder Programme for Asia, an innovative initiative aimed at galvanising domestic philanthropy towards climate action in the region.
This pioneering cohort of decision-makers from philanthropic organisations and grant-making bodies will be equipped with the tools and knowledge to demystify climate intersectionality, chart their investment journeys and incorporate effective climate action into their strategies.
Through cross-pollination of ideas and shared learning, this programme seeks to foster a collective understanding of climate challenges in Asia and reshape the regional policy agenda. AVPN launched the first cohort of Pathfinders in India earlier this year and will continue to expand the programme towards the rest of Asia.
Find out more here.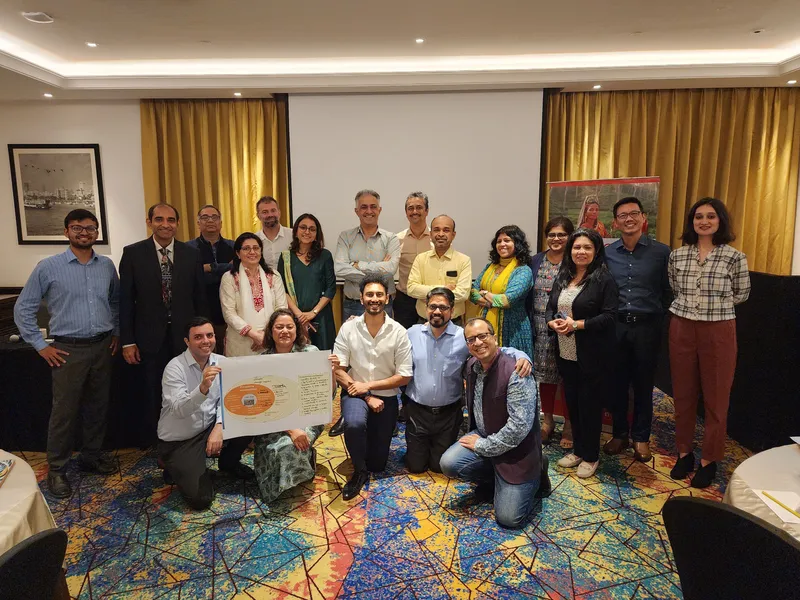 The pioneer cohort of Pathfinders.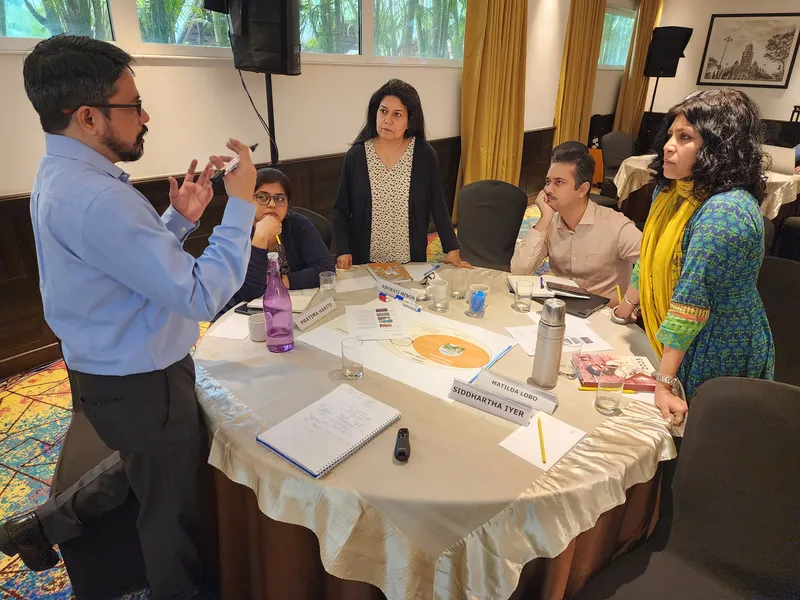 A group discussion being held in the Climate Pathfinder Programme.