05 Dec
Energy and Decarbonisation

UN Global Compact Network Singapore: Convenor, Enabler and Advocate for Corporate Sustainability
UN Global Compact Network Singapore (GCNS) is the local chapter of the UN Global Compact. GCNS aims to leverage its capability as a Convenor, Enabler and Advocate in all areas of sustainability.
Convenor: GCNS provides a central platform to convene key system actors and connect like-minded professionals to share ideas and key learnings in sustainability.
Enabler: GCNS works with ecosystem partners to aid businesses in building their sustainability capabilities via our offerings.
Advocate: GCNS actively champions the notion of co-creating a sustainable future where no one gets left behind.
GCNS seeks to integrate the various stakeholders in a typical supply chain – customers, suppliers (SMEs), financiers, regulators, etc. – and amplify the imperative that SMEs, the heartbeat of any major economy, are actively supported as part of the collective effort in a country's drive to achieve net zero. Event participants should take away concrete and practical ideas to green supply chains back in their home countries.
Find out more here.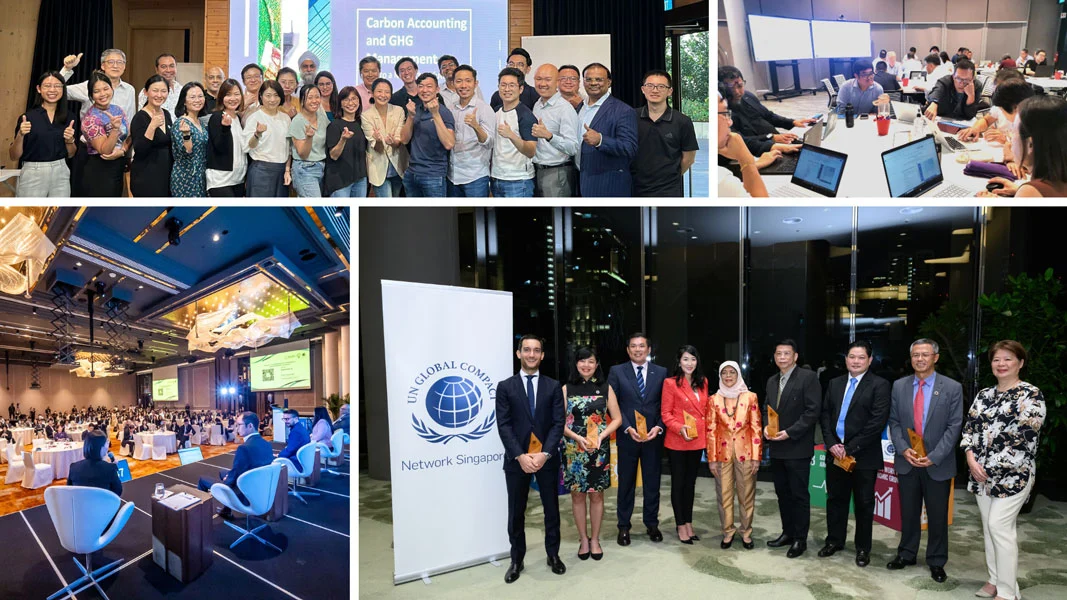 GCNS as a Convenor, Enabler and Advocate for corporate sustainability.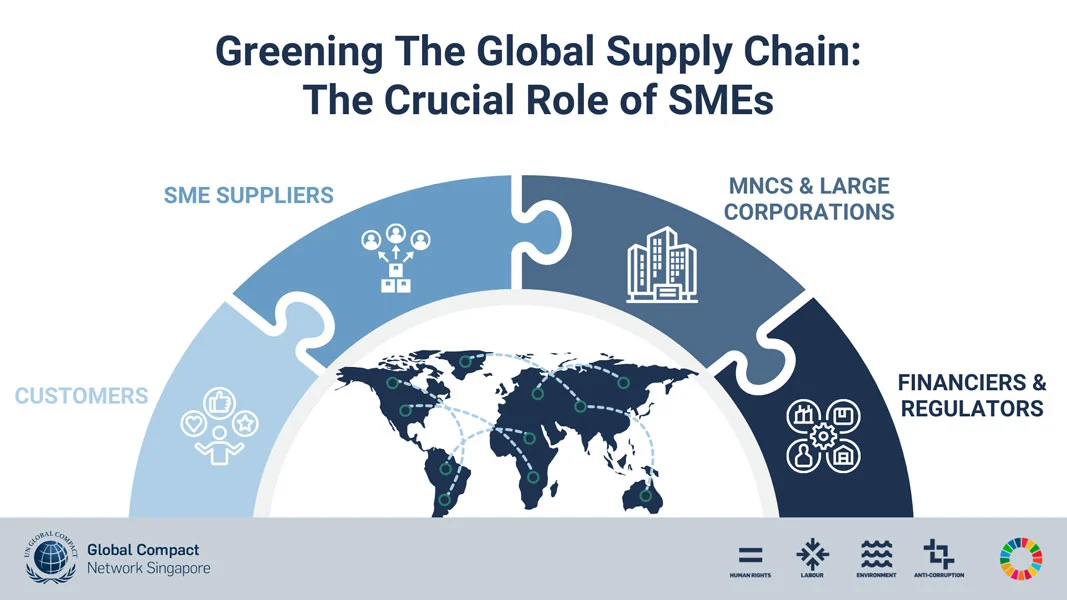 The crucial role of SMEs in greening the supply chain.