Surbana Jurong Campus: A Sustainable, People-centric and Future-ready Workplace
Surbana Jurong (SJ) Campus is the Group's new global headquarters, located at Singapore's Jurong Innovation District (JID), a vibrant ecosystem of enterprises in urban solutions, smart logistics and advanced manufacturing. It embodies the character of Singapore as a City in Nature, integrating urban structure and natural landscape harmoniously.
Designed by Safdie Surbana Jurong, a collaboration between Safdie Architects and Surbana Jurong, the campus demonstrates what a sustainable, people-centric and future-ready workplace is all about.
Forward looking, SJ campus has smart, digital features embedded in its operations, inspired by SJ's use of advanced technology in delivering projects. In particular:
BIM: FM technology, a Surbana Jurong proprietary solution, increases productivity and cost savings during the long-term building maintenance and operational cycle.
Integrated Digital Delivery (IDD) fully integrates processes and stakeholders along the development value chain through smart technologies.
Design for Manufacturing and Assembly (DfMA), one of SJ's signature competencies, is a game changing method of construction which involves construction being designed for manufacturing offsite in a controlled environment, before being assembled on site. SJ deploys DfMA for its precast materials in affordable housing projects, and has done likewise with the campus.
Find out more here.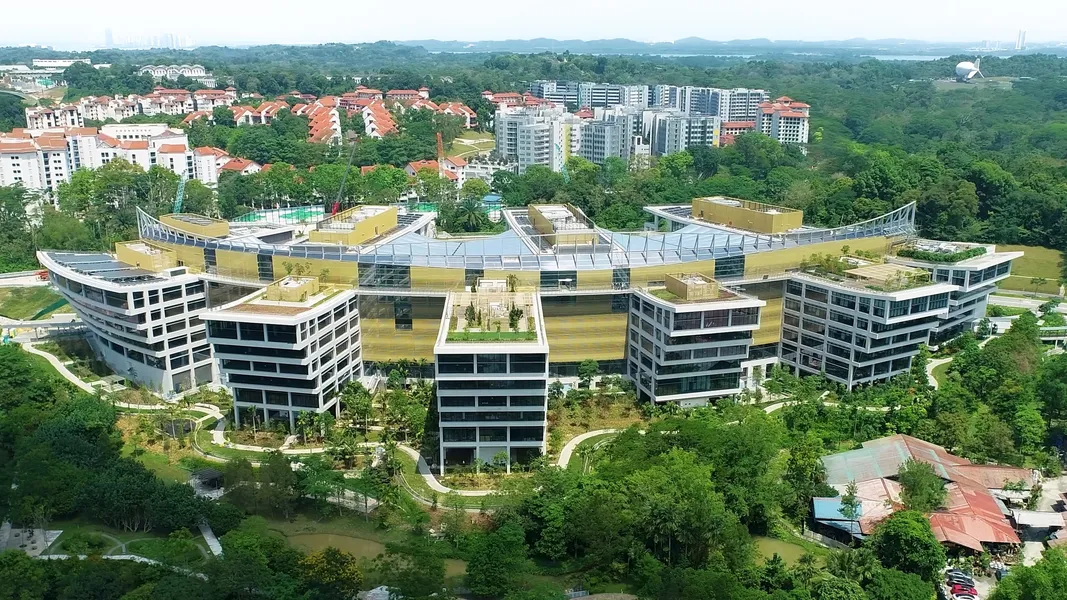 SJ Campus Clean Tech Park, Singapore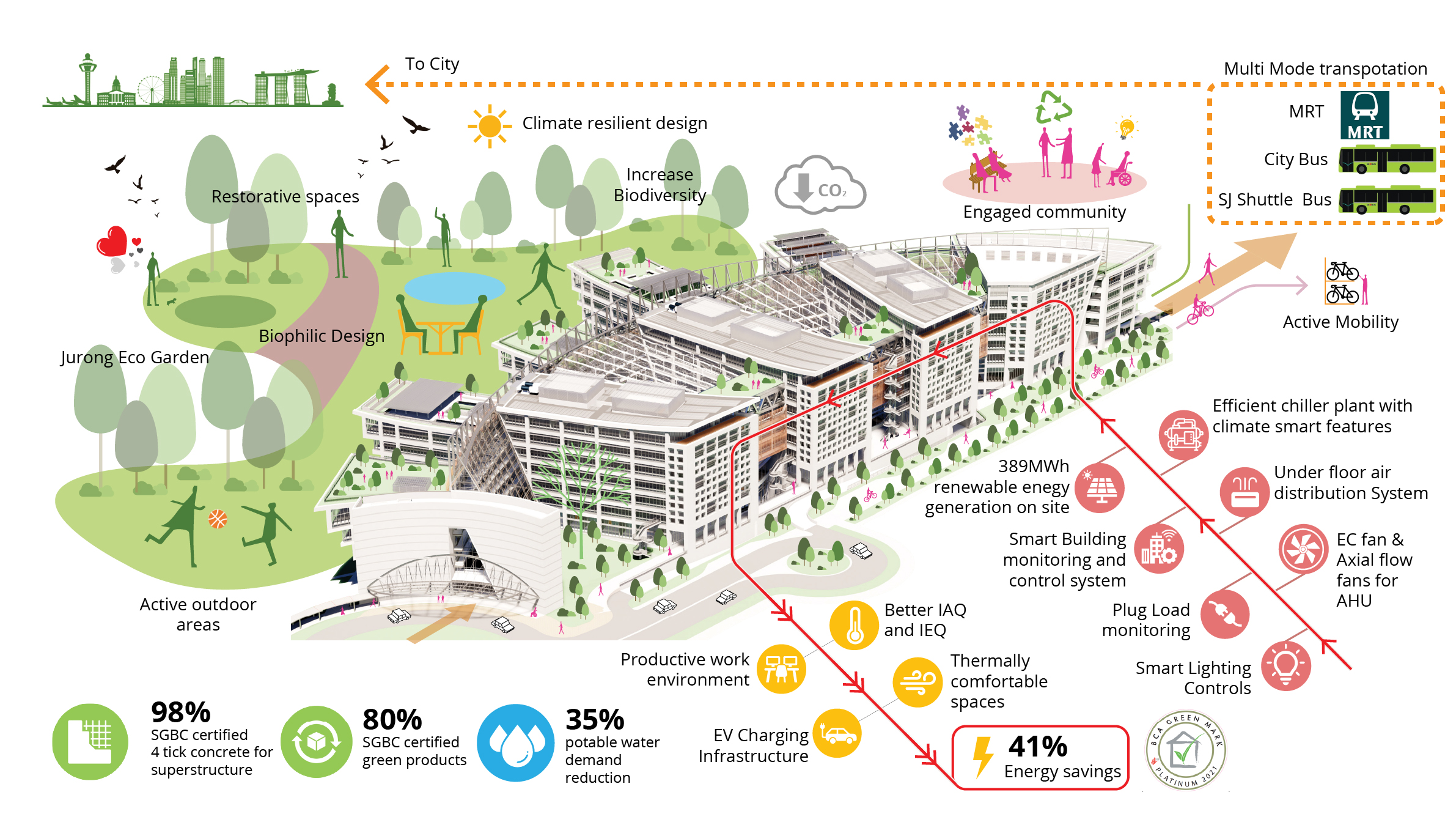 Surbana Jurong Campus - Sustainability Strategies
Tekong Island Polder Initiative, Singapore
Surbana Jurong (SJ), in partnership with Royal Haskoning DHV, has taken the helm in orchestrating the comprehensive planning and intricate engineering design for the pioneering polder development on Pulau Tekong.
This visionary endeavour is set to augment the island's land area, equating to the size of two Toa Payoh towns, all dedicated to military training. Distinguished as Singapore's inaugural polder project, this groundbreaking approach involves the construction of a protective dike encircling the targeted area, followed by a systematic drainage process to create a low-lying parcel of land below sea level.
Notably, this innovative technique represents a substantial reduction in the reliance on sand and other fill materials, translating to considerable cost savings in the reclamation process. This innovation has garnered attention for its cost-effectiveness and environmental benefits. The Housing & Development Board has expressed its intention to adopt this method for an upcoming land reclamation initiative, a pivotal announcement made by Minister for National Development and Second Minister for Finance Lawrence Wong during his visit to the Pulau Tekong polder site.
SJ's pioneering role in this groundbreaking polder development on Pulau Tekong promises to revolutionise land reclamation practices in Singapore, presenting a fiscally responsible and ecologically mindful alternative to traditional sand-based methodologies.
Find out more here.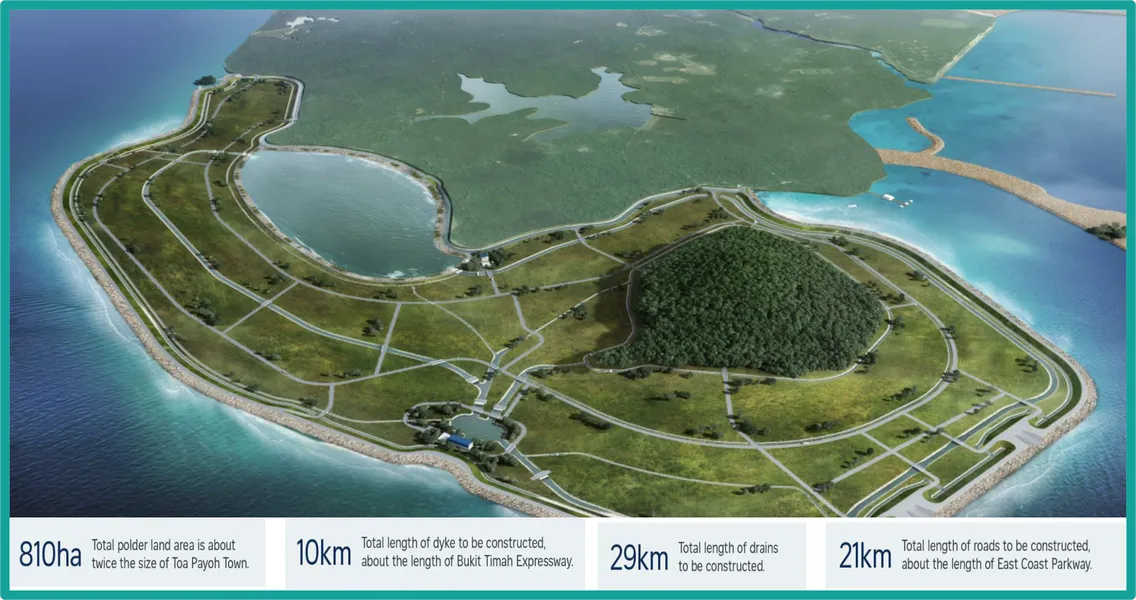 The polder development concept offers flexibility to adapt to the evolving coastal environment and sea level rise.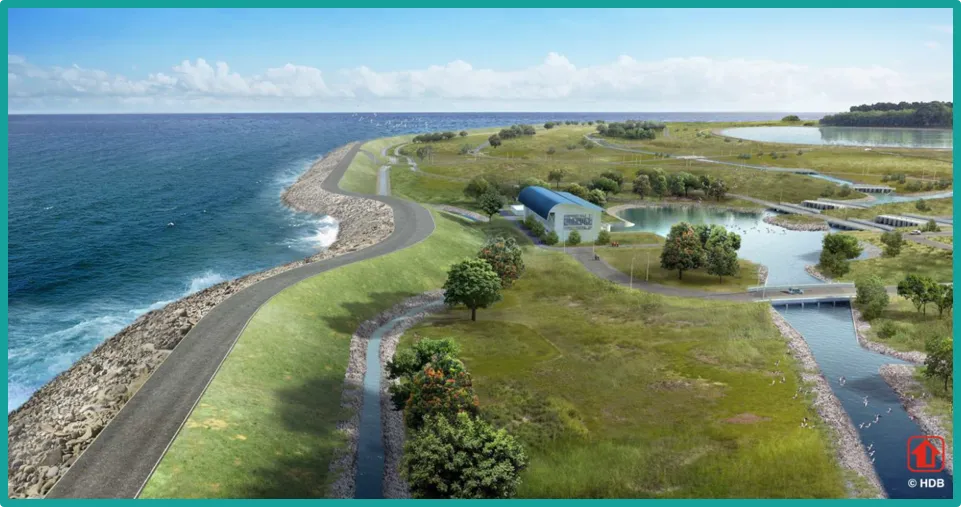 Comprehensive water system: drains, ponds, and pumps keep polder land dry from seepage, rain and runoff.