03 Dec
Green and Transition Finance

Unlocking Capital for Asia-Pacific Sustainable Infrastructure Financing
Bayfront Infrastructure Management Pte. Ltd. (Bayfront) is a Singapore-based platform with a mandate to invest in and distribute project and infrastructure loans in the Asia-Pacific and Middle East regions. In doing so, Bayfront seeks to address the large infrastructure financing gap by mobilising private institutional capital for project and infrastructure debt while helping banks recycle capital into new projects.
Bayfront provides institutional investors with exposure to a diversified portfolio of project and infrastructure loans across multiple geographies and sectors through the issuance of Infrastructure Asset-Backed Securities (IABS).
Bayfront has structured and issued four IABS transactions to date: Bayfront Infrastructure Capital (BIC) (Jul 2018), BIC II (Jun 2021), BIC III (Sep 2022) and BIC IV (Sep 2023), Asia's first securitisations of project finance and infrastructure loans.
The BIC II issuance was notable because it featured the world's first publicly issued securitised sustainability notes, in the form of US$120 million of Class A1-SU notes. This was followed by the issuance of BIC III and BIC IV, which featured US$110 million and US$115 million of Class A1-SU notes respectively.
Proceeds from these dedicated sustainability tranches are fully allocated to a portfolio of green and social assets as defined in Bayfront's Sustainable Finance Framework.
Find out more here.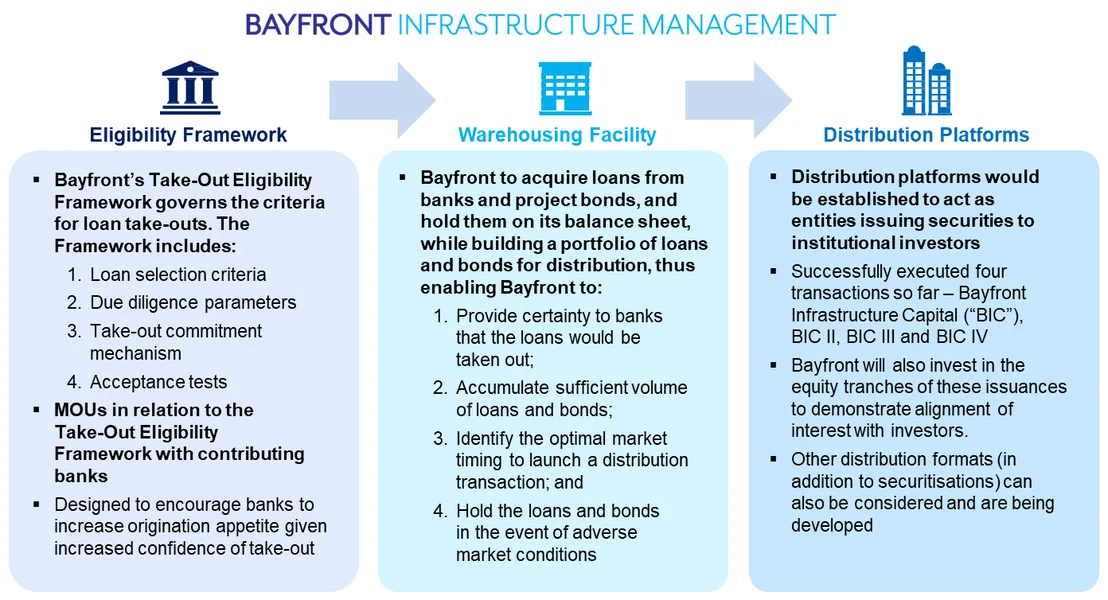 Bayfront's primary activities encompass acquiring, warehousing and structuring IABS programmes.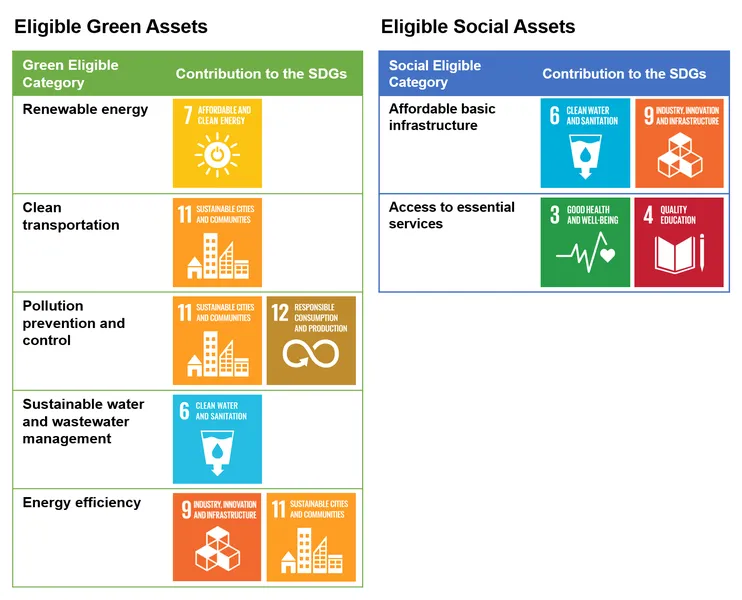 Bayfront is committed to contributing meaningfully to the UN SDGs via its Sustainable Finance Framework.