Accelerating Decarbonisation of the Built Environment with Energy-as-a-Service
The built environment globally accounts for 26% of global carbon emissions and is one of the most challenging sectors to decarbonise. Space cooling, being the fastest-growing use of energy in the built environment, is also one of the top drivers of global electricity demand.
Keppel Energy-as-a-Service (EaaS) offers holistic end-to-end energy management solutions such as smart and energy efficient cooling-as-a-service, distributed solar photovoltaics, electric vehicle charging facilities, renewable energy certificates, energy storage and other low-carbon energy solutions.
Our international district and distributed cooling portfolio has a designed capacity of over 200,000 RT. The portfolio spans over 80 developments. With a track record of more than 20 years with zero downtime, we serve customers in data centers and the industrial, office and retail segments. Beyond being a one-stop shop for decarbonisation solutions, EaaS' key service features include minimal capital expenditures outlay, efficiency guarantees, lifetime asset maintenance and overhauls undertaken by EaaS.
Through our EaaS' proprietary technologies, we bring additional cost and energy savings to our customers. Our AI and machine learning-driven Operations Nerve Centre (ONC) manages real-time controls to optimise our operations, reduce energy consumption and thus reduce carbon emissions. With the ONC, EaaS is well-positioned to create an impact in terms of energy efficiency across the region.
Find out more here.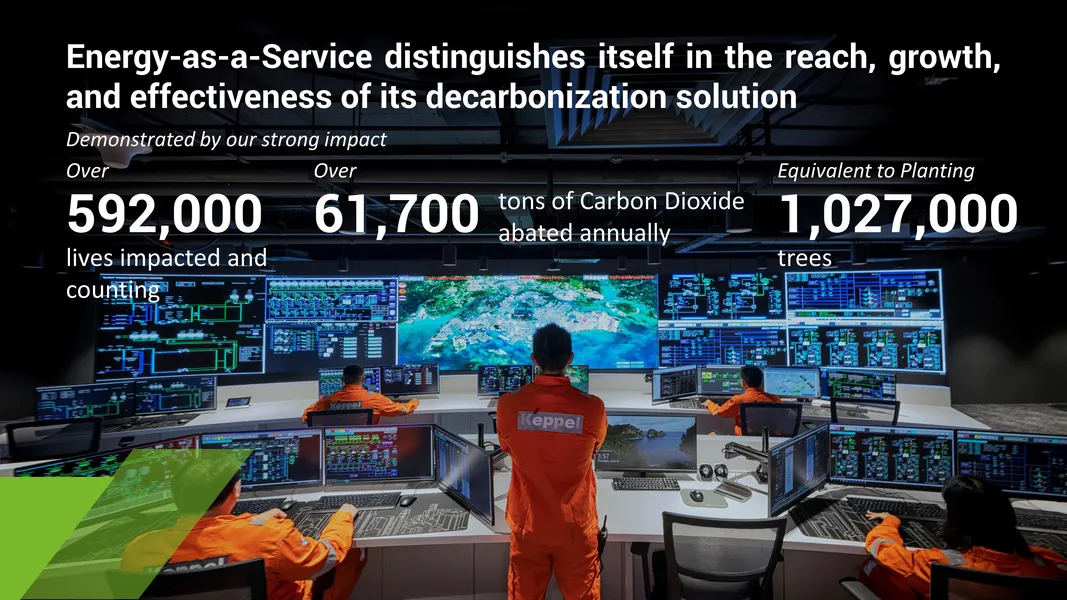 EaaS distinguishes itself in the reach, growth and effectiveness of its decarbonisation solutions.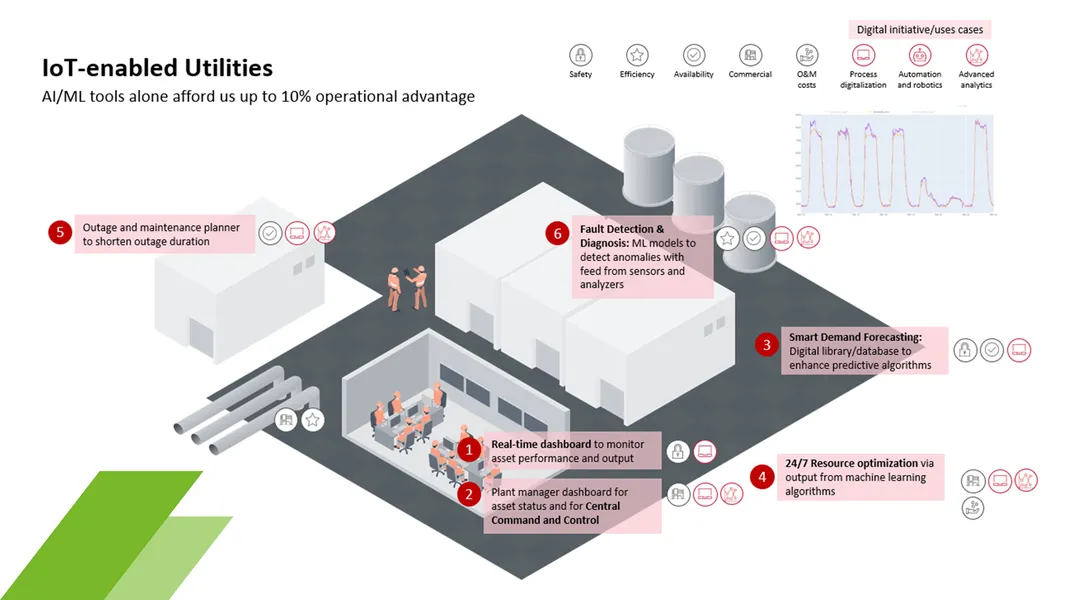 IoT-enabled utilities.