Tuas Port: An Intelligent, Sustainable and Green Port
PSA Singapore's container terminals are set to be consolidated in Tuas Port. Situated along Singapore's western seaboard, it will be fully operational by the 2040s.
Tuas Port will encompass an extensive and well-connected supply chain and logistics ecosystem that leverages technology and automation. As the nucleus of Singapore's maritime and logistics value-chain, Tuas Port is poised to offer a comprehensive suite of sustainable value-added port services and innovative intermodal solutions.
As a leading port operator and supply chain solutions provider, PSA Singapore offers unrivalled connectivity to over 600 ports worldwide. The adoption of digital solutions will enhance Tuas Port's capability to orchestrate supply chains and better support PSA's customers in managing cargo movement and flow. Upon completion, Tuas Port will be the world's largest fully automated container terminal, with an annual handling capacity of 65 million twenty-foot equivalent units.
Find out more here.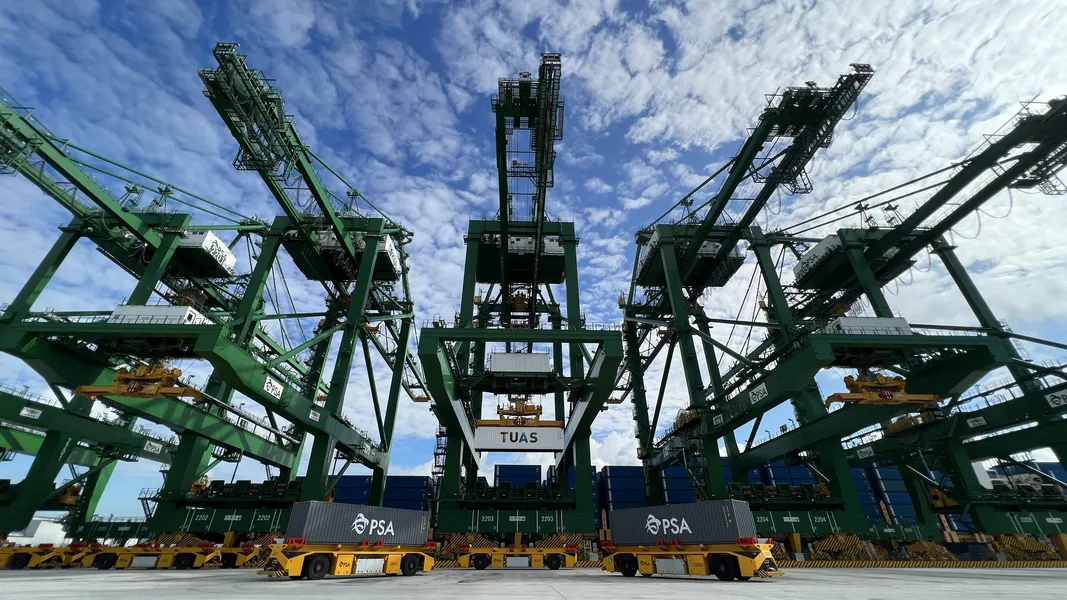 Tuas Port was officially inaugurated on 1 Sep 2022.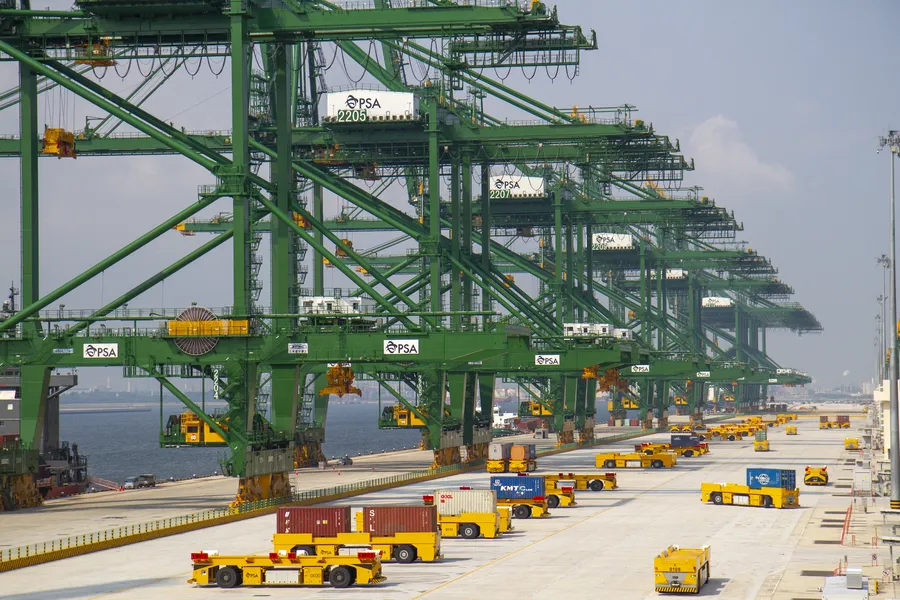 Automated Guided Vehicles transporting containers at Tuas Port.