04 Dec
Green and Transition Finance

Non-food-based Jatropha Tree Cultivation for Decarbonisation
The Jatropha project by JOil Singapore aims to reforest degraded land with Jatropha cultivation for sequestering carbon and fuelling the bioeconomy. JOil is a change agent for environmental and economic sustainability. JOil strives to mitigate carbon footprint and positively impact livelihoods of communities through a scientific approach to establishing a Jatropha value chain – from cultivation to downstream applications. Jatropha plantations sequester carbon and is a nature-based solution for emission reduction.
JOil is the world's only commercial producer of Jatropha. JOil's plantations in Ghana are a combination of nucleus plantations and outgrowers' plantation programmes. Jatropha plants, stem and roots sequester carbon from the atmosphere for 30 years. Estimated CER from Jatropha plantations is about 15 tons per annum per hectare (on nucleus plantations).
Jatropha grows on degraded land and hence the cultivation is considered as reforestation of degraded land. The crop increases soil fertility, biomass, productivity and carbon sink of the area. The crop is rainfed and some varieties are drought tolerant. JOil has adopted the silvicultural system of conservation of forests, which includes no harvesting and no use of timber. JOil's plantations in Ghana are Gold Standard & ISCC certified.
Find out more here.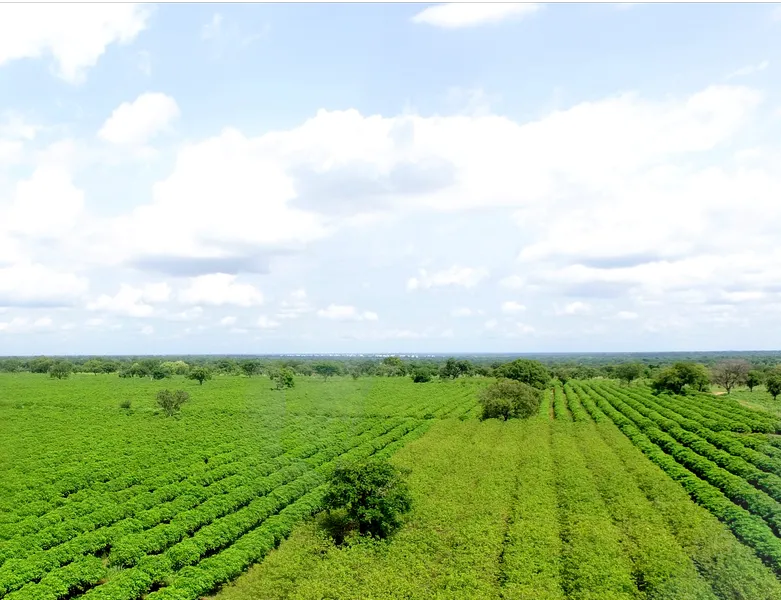 1,650 Jatropha trees grown in a hectare of land can act as a carbon sink for 30 years.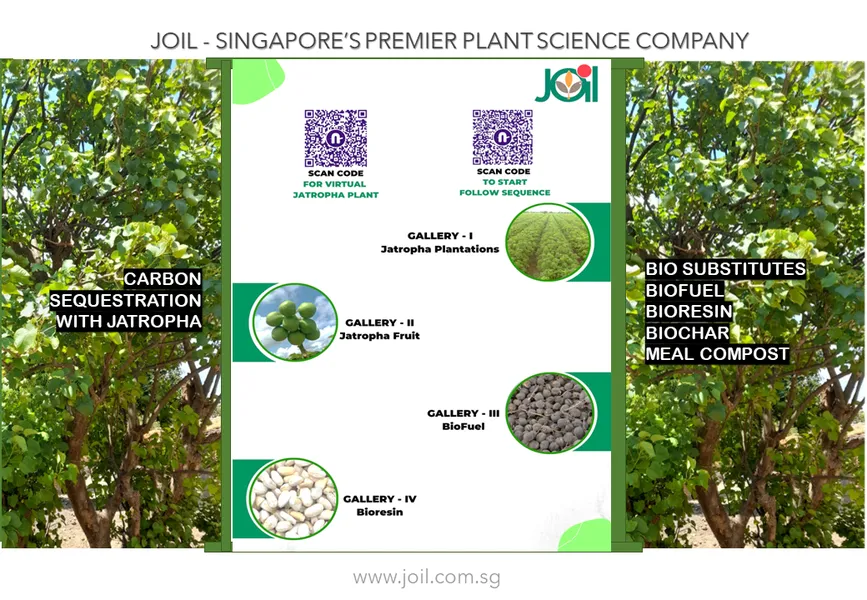 Carbon sequestration is 70% above ground from leaves, stem and trunk and 30% below ground biomass.