Sustainable Development at the Mandai Wildlife Reserve in Singapore
Mandai Wildlife Group recognises that biodiversity protection and sustainability are intricately linked and critical in mitigating threats to climate change. The Group's principles in conservation and sustainability strive to promote a world where people and wildlife thrive together, contributing to a healthier planet for future generations.

These principles are embedded in its newest wildlife park, Bird Paradise. Thoughtful planning went into designing the park to be wildlife-friendly and with sustainability in mind. To operate sustainably, the Group proactively incorporated initiatives such as solar photovoltaics (PV) and wastewater recycling.

Central to the green stitching of the Mandai precinct is a dedicated animal crossing – the Mandai Wildlife Bridge – which was constructed to enhance ecological connectivity and provide safe passage for native wildlife. The bridge reconnects the buffer areas leading to the surrounding forests for the first time in about 60 years. To date, more than 80 native vertebrate species have been observed using the bridge.

The Group provides funding and in-kind support to Mandai Nature, its conservation arm, for conservation work in Singapore and across Southeast Asia. By protecting the natural habitats of threatened species, these habitats can serve as nature-based solutions to combat climate change.
Mandai Wildlife Group is a Temasek Portfolio Company through Mandai Park Holdings.
Find out more here.

More than 80 native vertebrate species have been observed using the Mandai Wildlife Bridge since Dec 2019.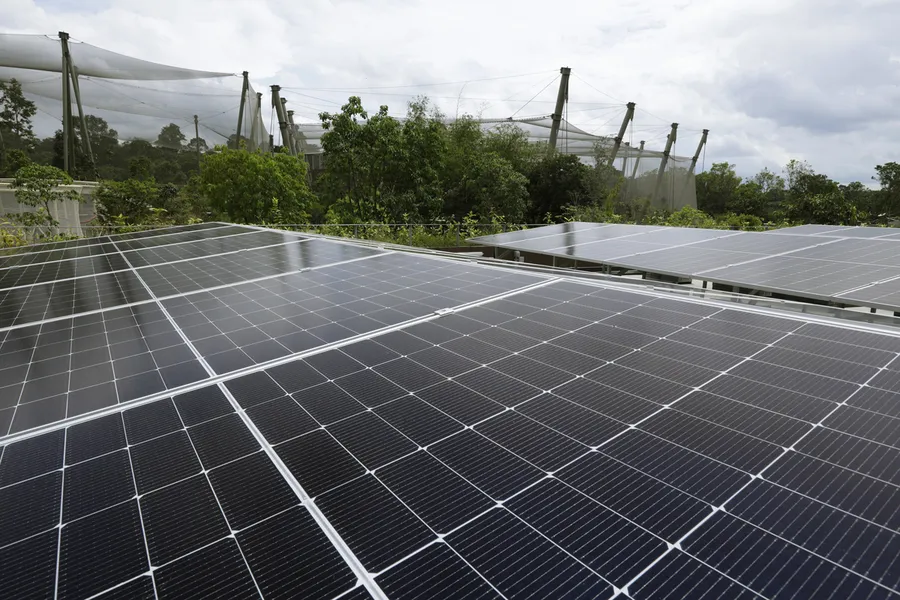 Deploying solar PV on available spaces to decarbonise our electricity needs.