05 Dec
Energy and Decarbonisation

Harnessing Greenhouse Gases to Produce Biomaterials
Fossil-based plastics contributes to almost 4%* of total global greenhouse gas emissions. AirCarbon® aims to bring that figure down by capturing and harnessing greenhouse gases as a resource and turning it into a carbon negative biomaterial for a wide range of use.
Newlight has developed a proprietary process to produce AirCarbon® – a reusable, naturally occurring, environmentally degradable biomaterial made from methane and air that has the potential to be widely deployed as a biomaterial for foodware and apparel.
To support the expansion of AirCarbon® production to meet the growing demand for zero-carbon materials, GenZero, a Temasek-owned investment platform company focused on accelerating decarbonisation globally, invested into Newlight, a US-based biomaterial manufacturer. The investment will go towards expanding their existing California facility and the development of a new AirCarbon® production facility in Ohio.
*Statistic from: https://www.oecd.org/environment/plastics/Policy-Highlights-Climate-change-and-plastics-pollution-Synergies-between-two-crucial-environmental-challenges.pdf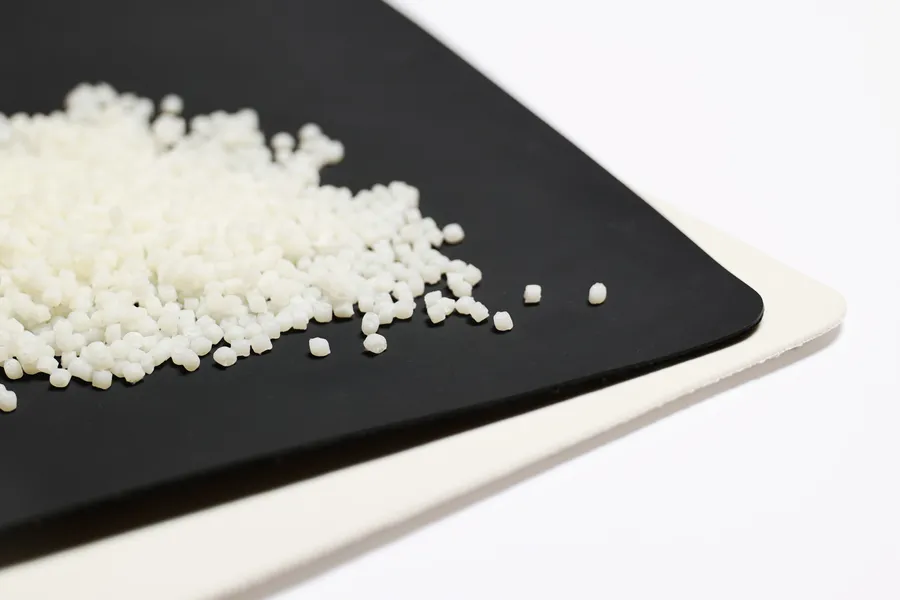 AirCarbon® pellets and AirCarbon® leather. Meltable AirCarbon® pellets can be formed into all sorts of objects.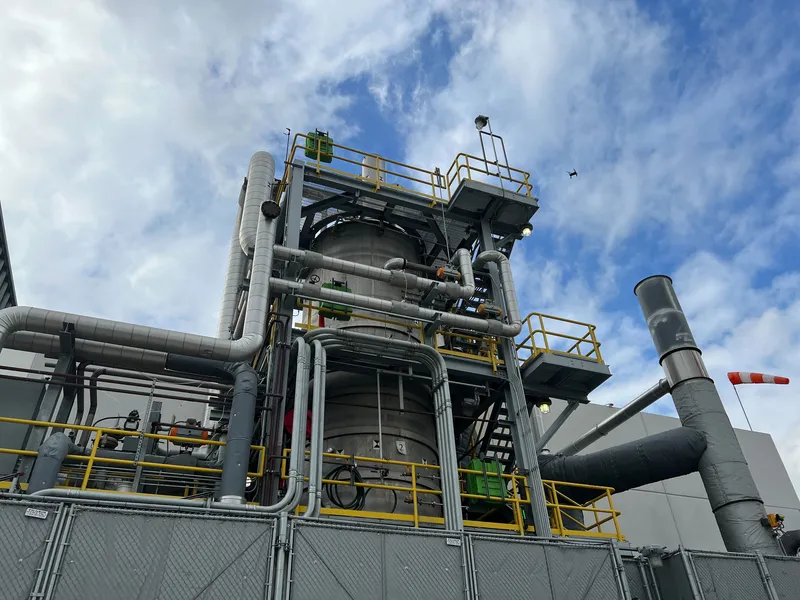 Based in Huntington Beach, California, Eagle 3 is Newlight's largest commercial production facility to date.