3D Geodata as an Enabler for Sustainability
Accurate 3D City Models are fundamental data layers necessary to create maps for climate monitoring, research and studies pertaining to sustainability. Since 2014, the Singapore Land Authority (SLA) has embarked on the National 3D Mapping Programme consisting of Aerial and Mobile Mapping. The programme captures raw 3D data, manages them in standardised, open file formats and creates 3D City Models to enable a wide range of industry applications, including real estate, drone management, logistics, green infrastructure and others.
Through the programme, SLA can capture point clouds and images (Nadir, Oblique and Panoramic) and generate products comprising Digital Terrain Models, Digital Surface Models, 3D Building Models, True Orthophotos and 3D Reality Mesh for real-world applications.
These data enable solutions for a greener city from and for whole-of-government, such as the following:
1. Targeted placement of solar panels
2. Identifying flood prone areas
3. Tackling urban heat
4. Planning of green assets
The usage of these fundamental data is far and wide and can be expanded to more agencies, businesses and academia to help tackle the effects of climate change and fulfil Singapore's vision of building a sustainable, liveable "City in Nature".
Find out more here.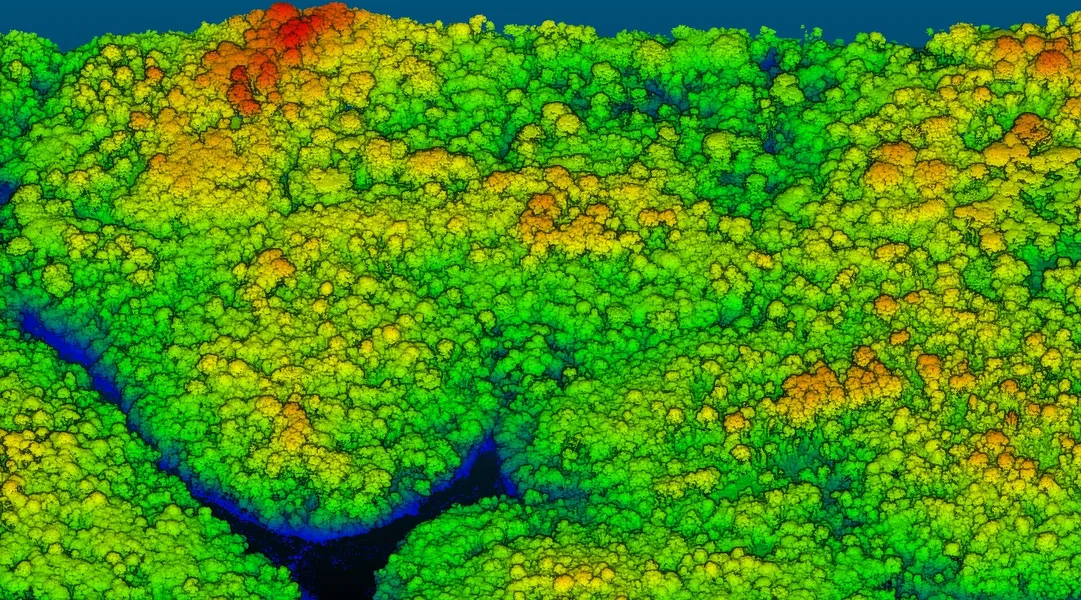 Point cloud data with height classification of Central Catchment Nature Reserve.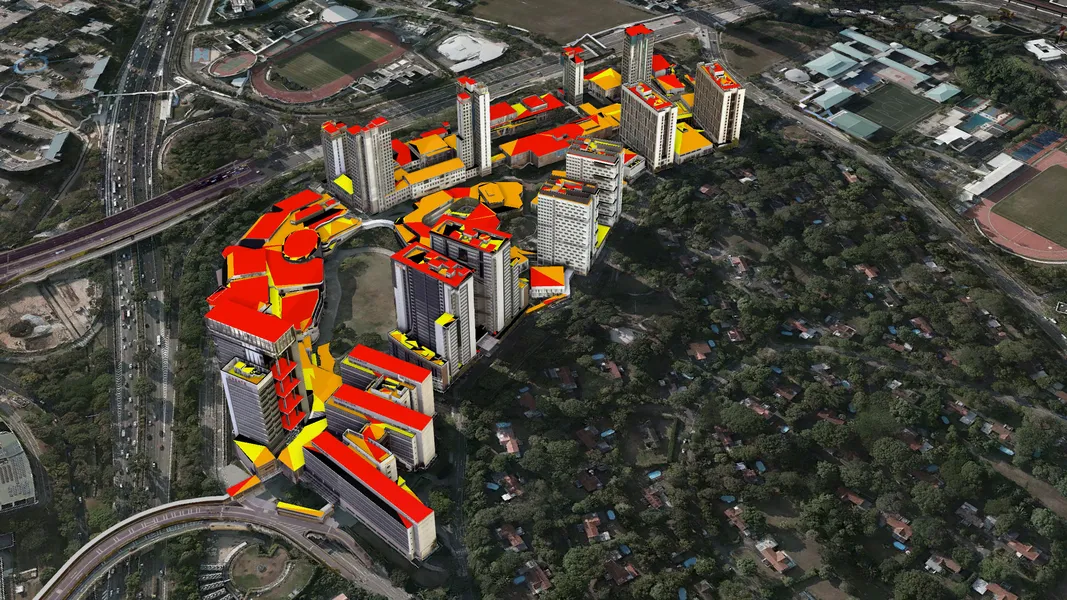 Solar irradiance of rooftops at the National University of Singapore.
Harnessing Mapping Data for Carbon Estimation in Singapore's Forests
The Singapore Land Authority (SLA) is supporting a carbon estimation research conducted by the National University of Singapore's (NUS) Centre for Nature-based Climate Solutions (CNCS), a research centre under the Faculty of Science. SLA will provide the necessary geospatial data acquired using technologies such as airborne laser scanning and imagery.
The resultant data would be used by NUS CNCS to estimate aboveground carbon stocks in Singapore that are important forest carbon measurements for the management and protection of Southeast Asian forests. The collaboration would also bring about improved methodologies that can enhance productivity and cost efficiencies in carbon estimation of Singapore's nature reserves and other ecosystems, through better understanding of existing carbon stock, carbon sequestration contributions and distribution across various ecosystems in Singapore.
The research findings will facilitate planning and implementation of protection and restoration activities across ecosystems in Singapore, and inform the carbon sequestration potential that Singapore's urban trees provide.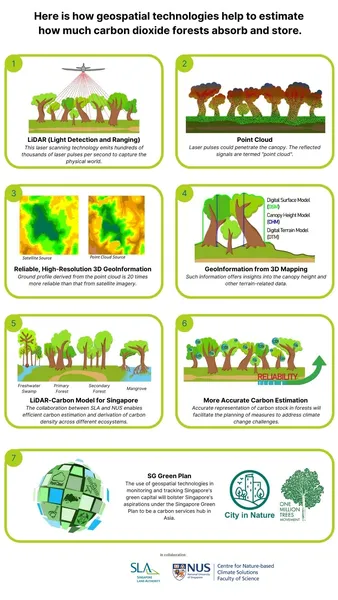 Process of harnessing geospatial technologies to measure, monitor and model carbon stocks across Singapore.
Inculcating Sustainable Behaviour in Dempsey Hill Tenants
Dempsey Hill, a former army barracks, has transformed into an internationally renowned lifestyle, food and beverage, and retail enclave. Beyond the history and culture of the former barracks, the properties are leased through an open tender process with quality criteria on the sustainability component embedded to assess incoming tenants' green efforts in their business operations and proposals.
Potato Head, an incoming tenant at 25 Dempsey Road, will be introducing a "zero-waste philosophy" concept, which is similar to its sustainability lab project in Bali. Its sustainable initiatives at Dempsey Hill will not only include a farm-to-table dining concept but also innovative sustainable elements in its modern exterior made up of recycled materials. Dempsey Hill's stakeholders will also be engaged through Potato Head's R&D lab, which has created open-source packaging to change the perception that consumers and restaurants have on sustainable packaging and encourage collaboration.
Beyond its premises, Potato Head will partner NGOs to organise beach clean-up events and introduce the concept of waste management to students. It will also engage schools and families in educational classes on food sustainability.
Find out more here.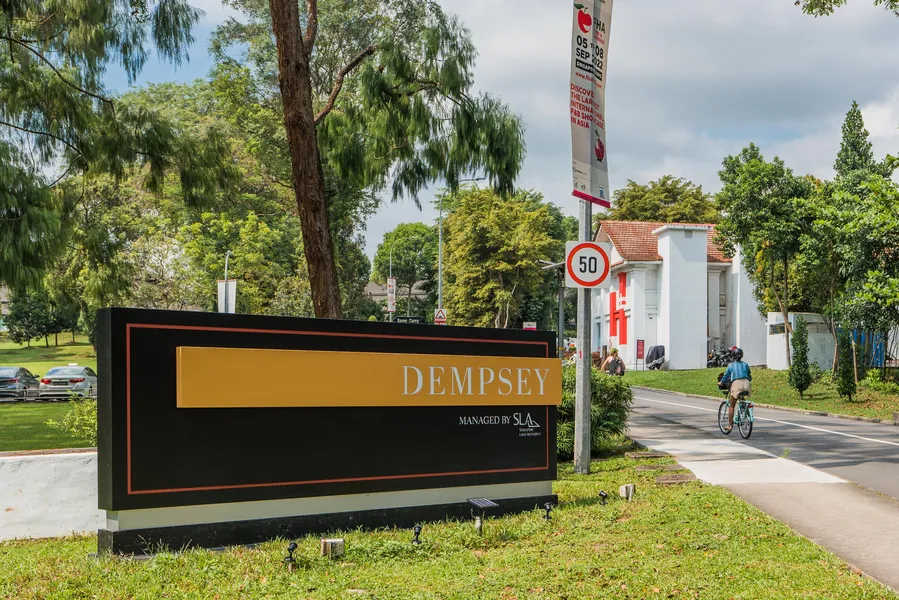 The entrance of Dempsey Hill.
Project Vidacity: An Innovative Ecosystem of Ground-up Operators Tackling Sustainability Challenges
The Singapore Land Authority (SLA) manages a wide range of State lands and properties including former Ministry of Education schools like Loyang Primary School.
The former Loyang Primary School was parcellated into two parts to allow for co-locating users and various community needs. The first part will be My First Skool, a kindergarten under NTUC First Campus. The second part will house Vidacity, an innovation ecosystem that brings together ground-up operators to drive innovation and tackle sustainability challenges. The three verticals of focus are: Decarbonisation & Biodiversity, Circular Economy and Water & Food Security. Gathering adopters from agritech startups, social enterprises, tertiary institutions and other community stakeholders, the large area and well-connected location of the former Loyang Primary School will weave an interconnected urban, economic and social space to foster collaboration among all.
Operated by GWS Living Art & City Sprouts – the same team responsible for Citysprouts @ Henderson which established a thriving community garden and urban farm at the former Henderson Secondary School at 100 Henderson Road – Vidacity serves as a seamless extension of the partnership between SLA and GWS Living Art & City Sprouts. This emphasises the importance of engaging the larger community for the productive and adaptive reuse of State properties.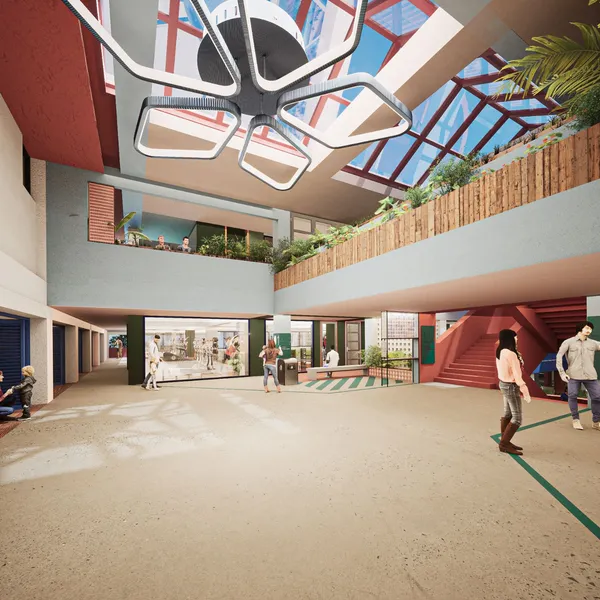 Artist impression of Project Vidacity (interior) at the former Loyang Primary School.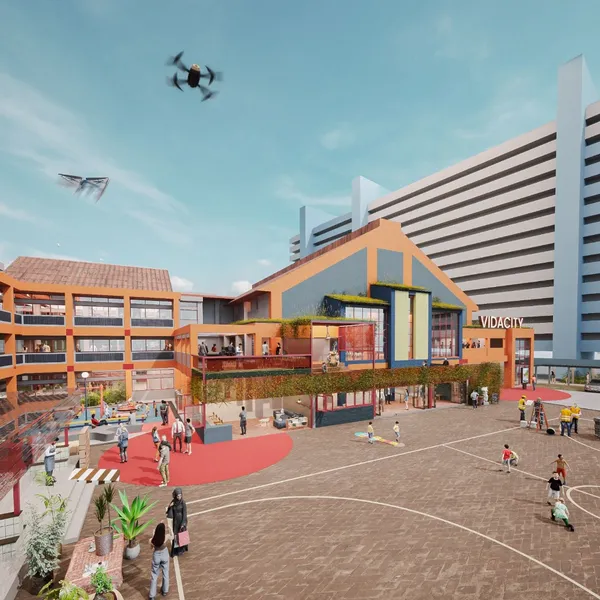 Artist impression of Project Vidacity (exterior) at the former Loyang Primary School.
Singapore Satellite Positioning Reference Network for Climate Mitigation
The Singapore Land Authority (SLA) operates the Singapore Satellite Positioning Reference Network (SiReNT) infrastructure to provide precise Global Navigation Satellite System (GNSS) services. The 10 reference stations across Singapore provide continuous, permanent, real-time and post-process positioning information for surveying, mapping and sustainability efforts. Precise GNSS applications range from construction automation to operation of autonomous platforms and more.
SLA recently partnered with the National Environment Agency (NEA) and Nanyang Technological University (NTU) to tap into GNSS data for weather monitoring and environment research respectively:
1.
GNSS-Derived Water Vapour Data for Weather Monitoring
Meteorological observations are vital for forecasting weather and monitoring climate for adverse conditions. The GNSS data captured through SLA's SiReNT enables NEA's Meteorological Service Singapore to better monitor island-wide atmospheric water vapour content and facilitate exploratory studies for weather forecasting.
2.
GNSS Data to Monitor Sea Level Changes
Access to historical and present GNSS data is crucial in measuring land height and sea level changes around Singapore. The Earth Observatory of Singapore in NTU processes these data through different techniques, such as Interferometric Synthetic Aperture Radar and GNSS Reflectometry, to map ground deformation and study tides. This paves the way for better mitigation strategies against sea level rise.
Find out more here.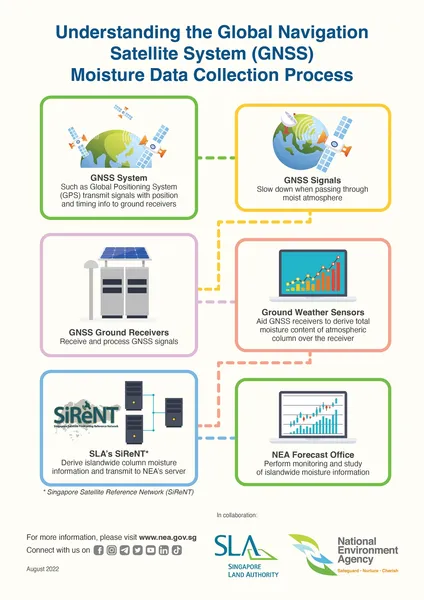 Infographic on the GNSS Moisture Data Collection Process.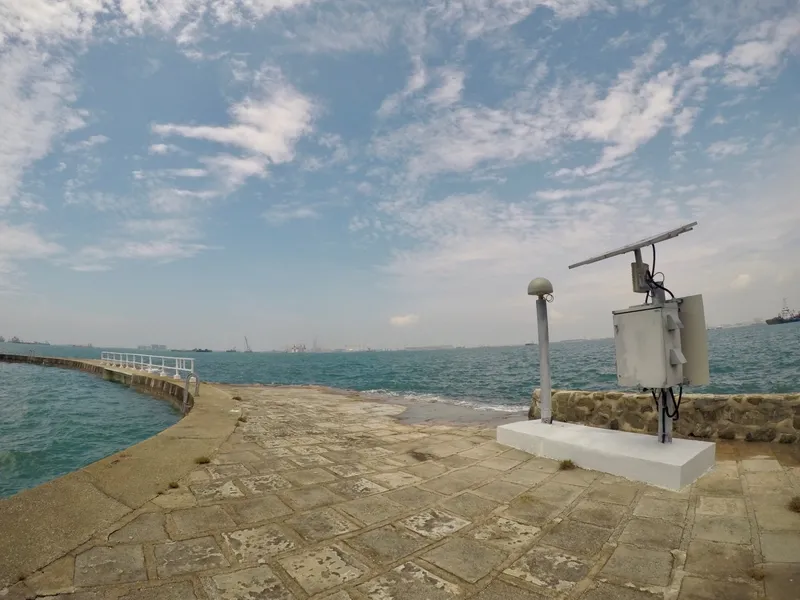 The GNSS Reference Station on Sultan Shoal.
Strategic Parcellation of Former Henderson Secondary School
Former Henderson Secondary School was returned to the State back in 2017. Due to the size of the former school plot, the site was readapted to pilot the first-of-its kind parcellation with the aim to house a synergistic community of complementary uses.
To date, the three parcellated plots, a childcare centre, a nursing home and an urban farm, are run by independent operators who specialise in their respective fields. The strategic co-location of the unique set of uses has enabled the co-hosting of many intergenerational events and provides opportunities for outdoor learning and play that benefit both young and old.
The successful implementation of the pilot has set the benchmark and framed the approach for future disused school sites to be creatively transformed into vibrant and meaningful spaces to benefit the community and neighbouring residents of the estate.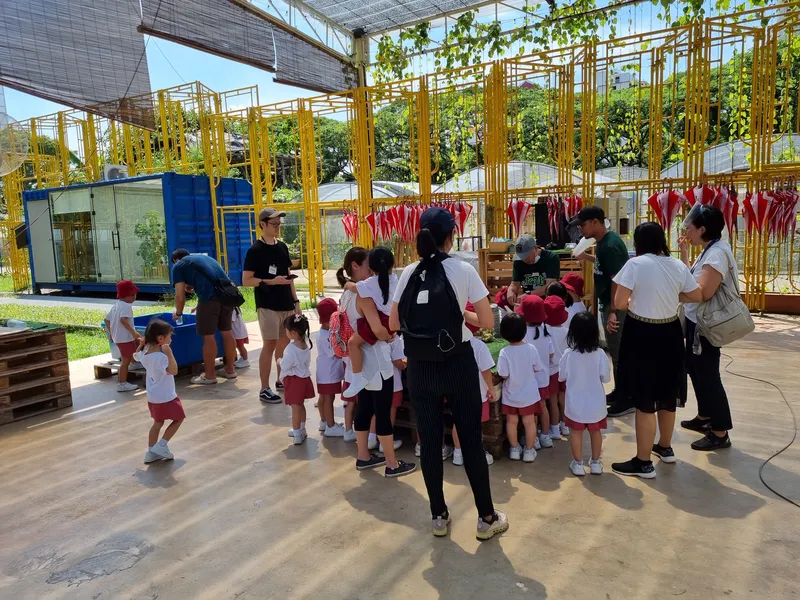 Vibrant hubs for learning and collaboration.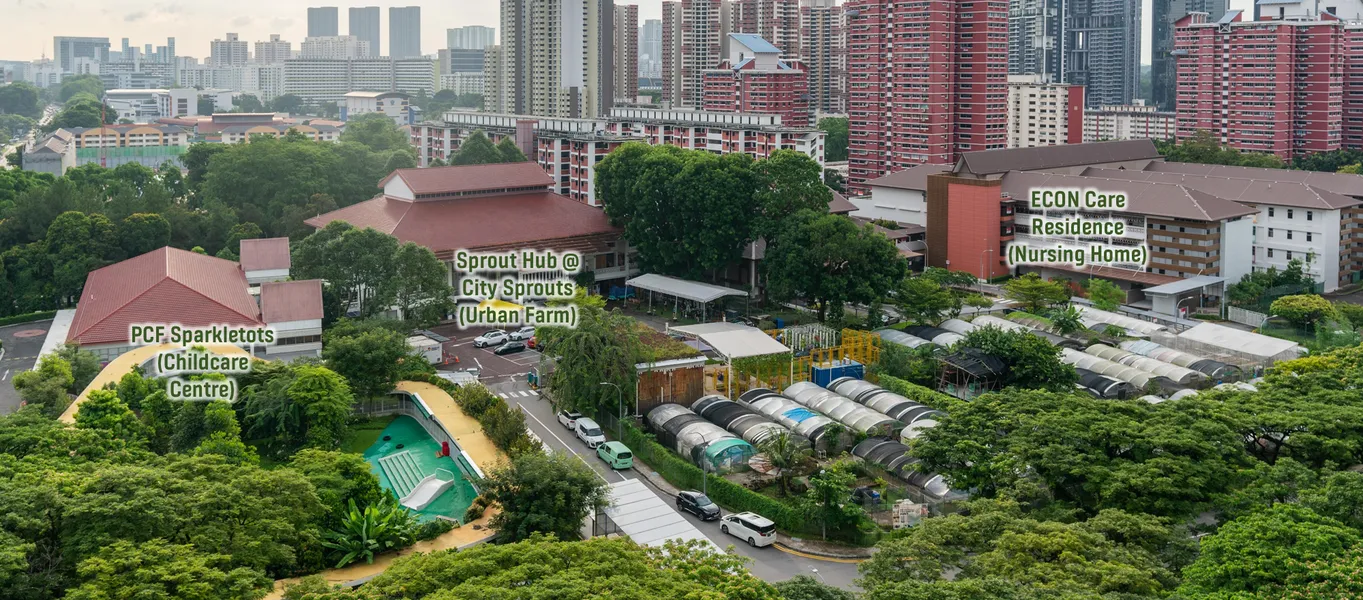 Bird's-eye view of former Henderson Secondary School.
Temasek Shophouse: A Social Impact Hub Transformed from a Former Shophouse
Temasek Shophouse, occupying 26, 28, 30, 32 and 36 Orchard Road, has been a cradle for social impact since Nov 2017. The aim of the social impact hub is to create a vibrant community space in the heart of Orchard Road while bringing together suitable partners from the public and private sectors to value-add to our local social scene.
Beyond achieving social goals on site, Temasek Shophouse's emphasis is also on sustainable practices as part of its design and programming philosophy. In particular, green and blue pockets of spaces were introduced indoors and low-carbon materials were used to improve the overall energy efficiency of the building.
There are plans to rejuvenate the vacant land adjacent to the site and turn it into an accessible garden. The adjacent shophouses could also be developed into an integrated social hub that will serve as a shared space and key node in the heart of the city for public and community engagement. Such efforts are in line with the SG Green Plan and have the potential to transform a State property into a leading example for urban sustainability in central Singapore.
Find out more here.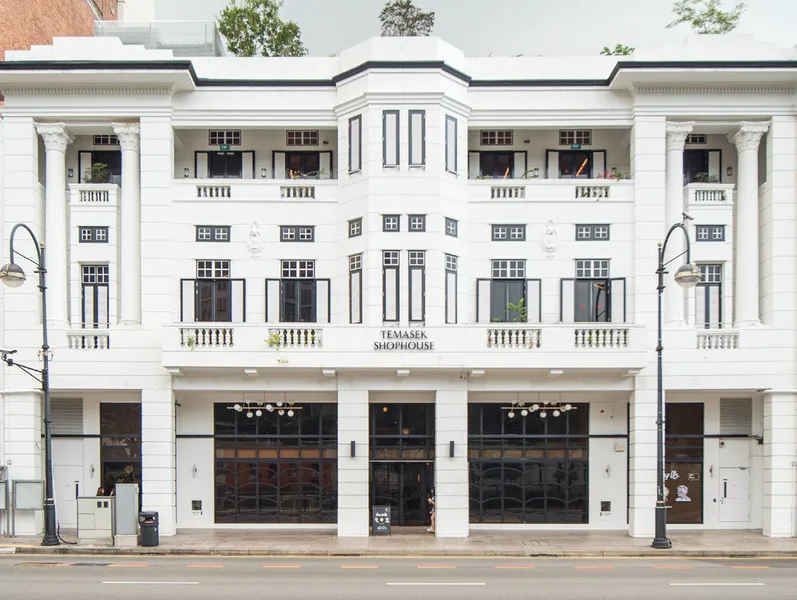 Exterior of Temasek Shophouse. Credit: Temasek Shophouse