02 Dec
Nature-based Solutions

Climate Governance of Nature-based Carbon Sinks in Southeast Asia
This project places social sciences scholarship at the core of climate governance strategies involving Nature-based Carbon Sinks (NCS), defined as ecosystems that absorb and store more carbon than they release. The geographical focus of the project is on Southeast Asia, a region rich in carbon sequestration potential where the socio-spatial relations, economic realities and land use regimes that underpin the medium- to long-term effectiveness of NCS in mitigating climate change remain critically understudied.
The project aims to strengthen linkages between the natural and social sciences by assessing the optimal arrangements for governing NCS at and across a range of spatial and administrative scales. With its focus on the governance of different types of NCS found in terrestrial and mangrove forests, peatlands and agricultural soils, the project will locate technologies of NCS governance within the socio-spatial contexts, power asymmetries and institutional cultures that shape their success or failure.
In these ways, this policy-relevant research will contribute to ongoing efforts by Singapore and other ASEAN countries to adapt and build resilience to climate change challenges by developing low-carbon initiatives with social, economic and environmental co-benefits.
Find out more here.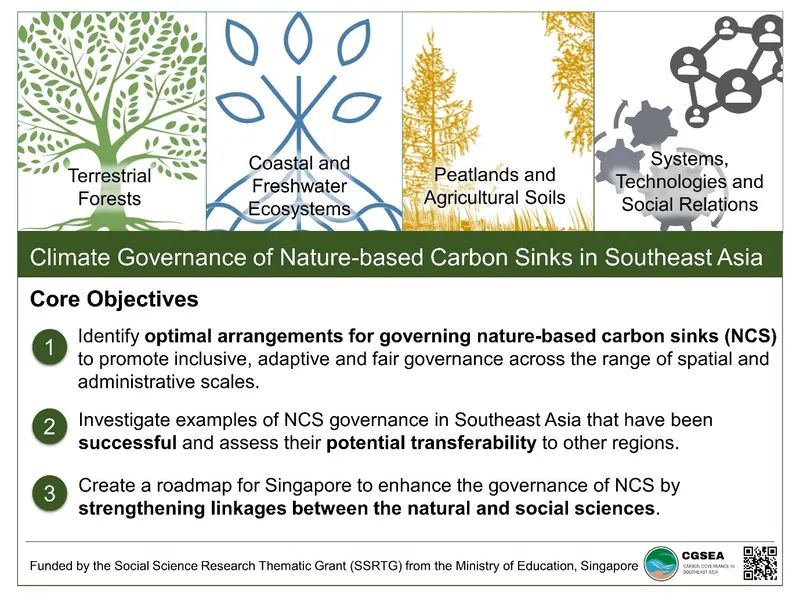 Themes and core objectives for knowledge production and action to improve Southeast Asian carbon governance.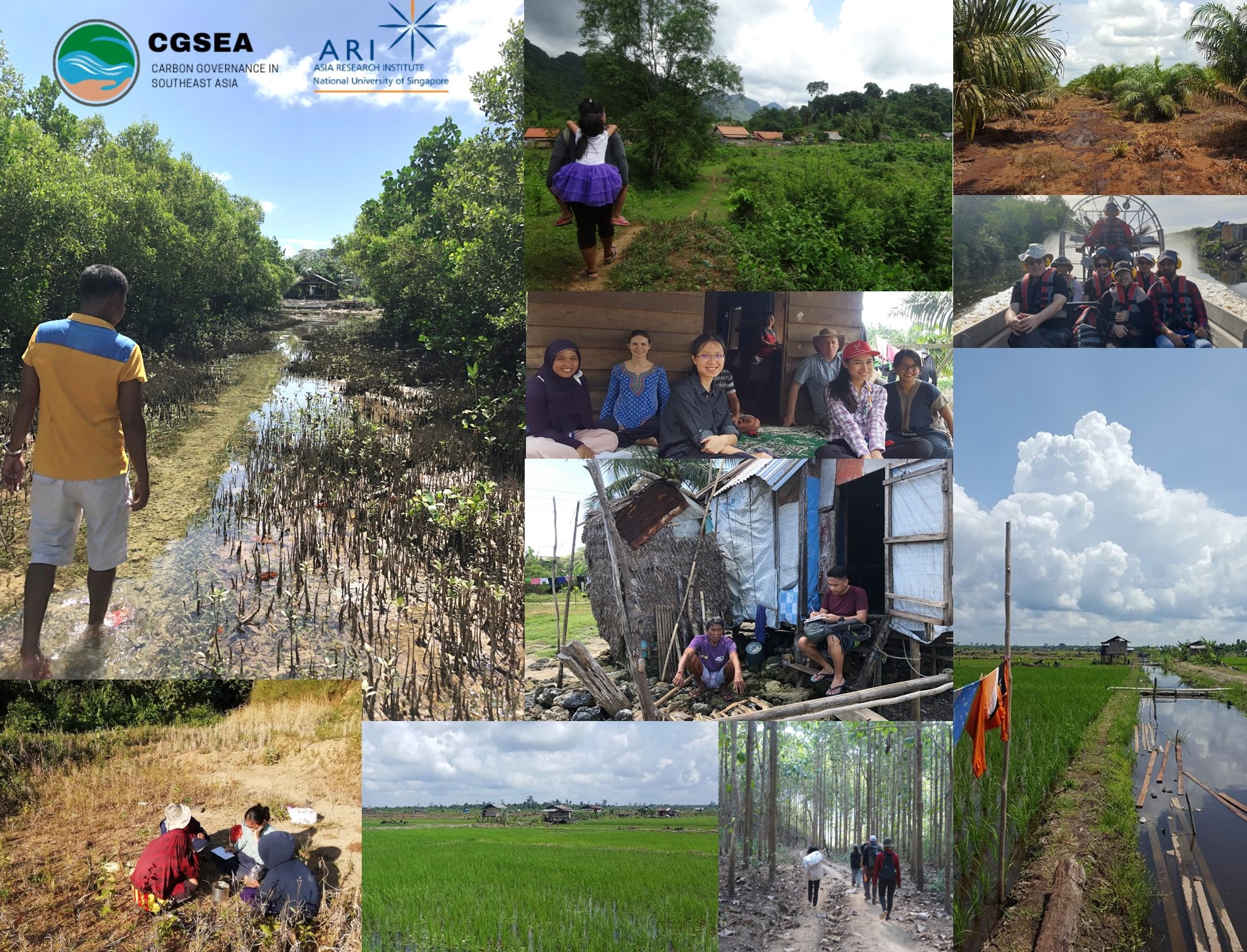 The CGSEA team in the field.