Enabling Passengers and Companies to Play a Role in Aviation Decarbonisation
Climate change is a collective effort and every individual has a part to play in taking charge of their carbon footprint.
CHOOOSE, a Norway-based software company, provides tools for integrating climate action into customer experiences and business operations – bringing power into the hands of the individual.
GenZero, a Temasek-owned investment platform company focused on accelerating decarbonisation globally, invested into CHOOOSE to support in the expansion of its platform to new enterprise sectors and broaden its portfolio of carbon solutions.
CHOOOSE enables enterprises and their end-customers to understand and address their emissions when making their flight purchase through automated emission calculations, climate program reporting and a vetted supply of climate solutions, ranging from carbon removals and sustainable aviation fuel (SAF) to high-integrity carbon offsets.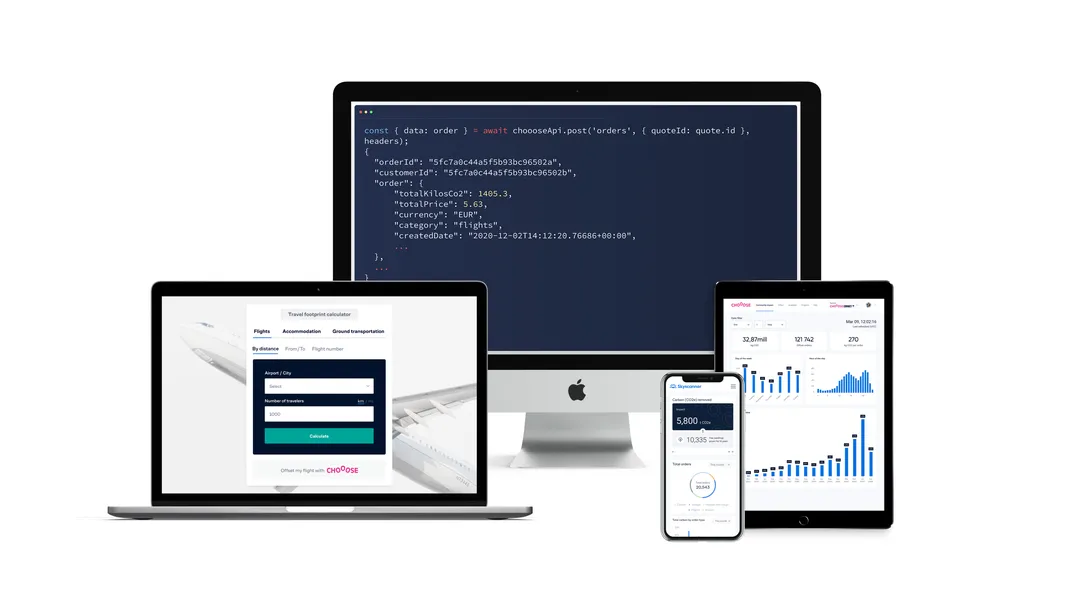 The CHOOOSE Connect API calculates the carbon footprint of products or services and offers offsetting options.