02 Dec
Nature-based Solutions

Restoring Degraded and Deforested Landscapes in Ghana
Restoring Africa's landscapes bring both social and economic benefits to the lives and livelihoods of its local communities.
To scale efforts in the region, GenZero, a Temasek-owned investment platform company focused on accelerating decarbonisation globally, signed an MOU with AJA Climate Solutions to invest in a landscape restoration project in Ghana. The project also marks a potential first for Singapore if it generates carbon credits with corresponding adjustments.
Located in the greater Kwahu area in Ghana's Eastern Region, the project is expected to regenerate an estimated 100,000 hectares of degraded lands, restoring the landscape's biodiversity and transforming it into an economically productive ecosystem for the local indigenous population. The project also aims to create new income opportunities for local indigenous communities and provide a source of financing to protect Ghana's most important tree crop – cocoa.
The Kwahu project also builds on Singapore's intergovernmental partnerships on Article 6 developments – bringing them from concept to reality. Carbon credits traded under this Implementation Agreement, when completed, could potentially be used to offset part of corporates' carbon tax liability under Singapore's carbon tax.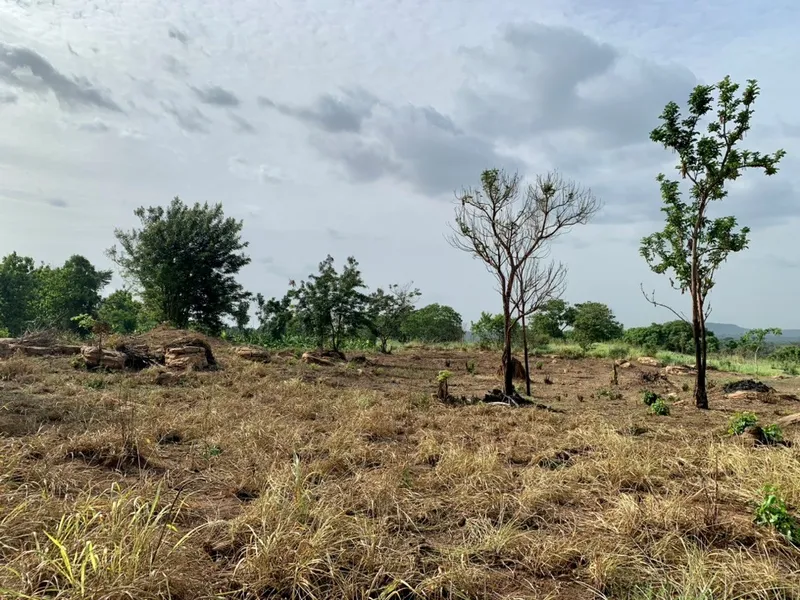 Degraded and deforested landscape in Kwahu, Ghana.