Investing in Newbuild LNG Dual-fuel Vessels
In 2022, Pacific International Lines (PIL) placed orders for four 14,000 TEU and four 8,200 TEU container vessels equipped with dual fuel engines and auxiliaries that can run on both low sulphur fuel oil and Liquefied Natural Gas (LNG) of bio and synthetic grades. The vessels will be delivered progressively from the second half of 2024.
The eight vessels will also be equipped with an ammonia intermediate-ready fuel tank, which makes it possible to retrofit the vessels to run on ammonia when the technology is commercially available. Ammonia has good potential to be commercialised. According to Bureau Veritas, ammonia's key advantage is its status as a zero-carbon fuel when produced renewably, which enables ships to eliminate carbon emissions.
Apart from the choice of fuels, the design of the eight vessels will also optimise their efficiencies, hence resulting in lower energy consumption. This includes the shape of the hull and installation of wake equivalent ducts and twisted rudders. All lightings will be LED lights and a Variation Frequency Drive will be installed for the main sea water cooling pumps.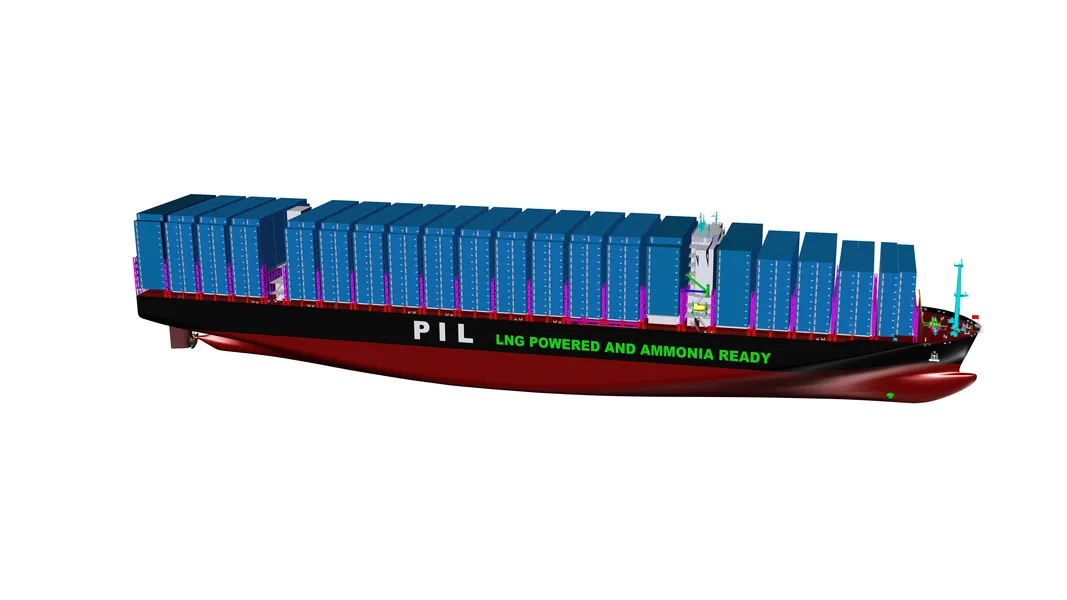 PIL's four 14,000 TEU LNG dual-fuel vessels will be delivered from the second half of 2024 onwards.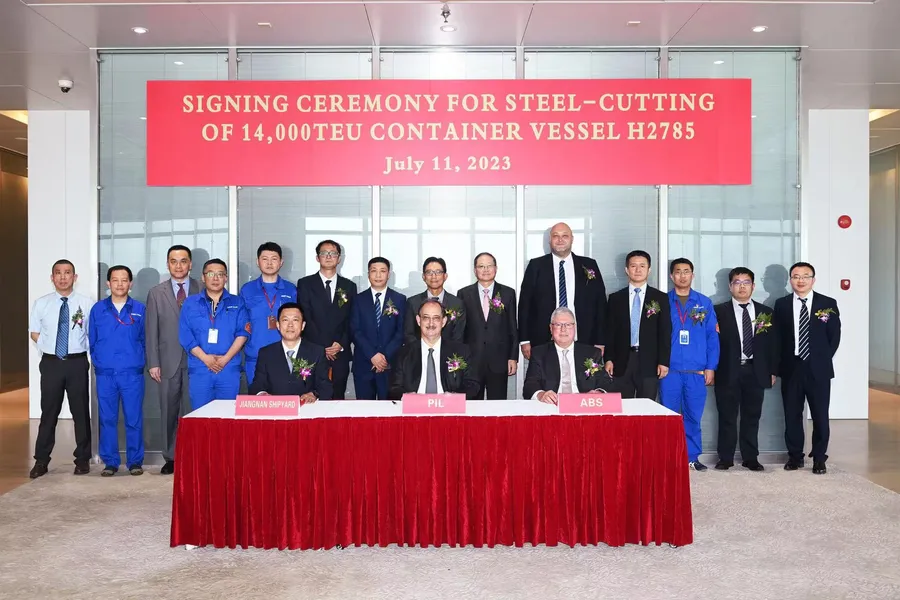 A steel cutting ceremony was held on 11 Jul 2023 to mark the start of construction.
PIL Centre for Maritime Efficiency
In 2022, Pacific International Lines (PIL) transformed and upgraded our fleet monitoring function into a centre of excellence and launched the PIL Centre for Maritime Efficiency (CME). The main aim of the CME is to grow our competencies in managing ship and fleet energy-efficiency performance as part of our commitment to lowering our greenhouse gas footprint. The CME is equipped with a state-of-the-art digital system that houses all relevant operational data and applications in a single platform to facilitate comprehensive, centralised and efficient coordination.
Apart from the use of new technology, a unique feature of the CME is that it is helmed by a team of seven with extensive seafaring experience. The benefits of advanced technology are amplified when supported by in-depth and practical human experience. The team of seven, comprising permanent shore and roving seafarers, provides a good opportunity for the seafarers to have extended working experience with the shore and head office teams.
A key function of the CME is route and traffic optimisation aimed at minimising energy usage by PIL's fleet, which is achieved by machine learning, and in the near future, by AI-based platforms. Other key functions of the centre include the study of fuel properties of greener fuels and crisis management of fleet-related events.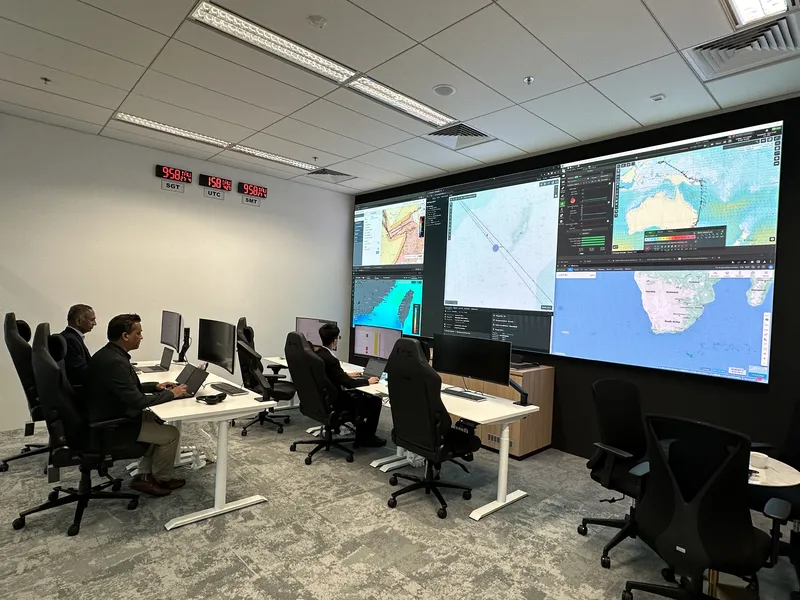 The PIL Centre for Maritime Efficiency leverages technology to improve the efficiency of PIL's fleet.