Customising Water Uplift for Singapore Airlines Flights
Since 2007, Singapore Airlines (SIA) has been adjusting the amount of water uplifted for each flight. This reduces the overall aircraft weight by avoiding the uplift of excess water.
In 2019, in its estimation of how much water to uplift, SIA started using digitalisation and data to account for actual in-flight water consumption rates. The resulting higher efficiency in water refilling operations had the knock-on effect of allowing for a more accurate calculation of fuel uplift as well. The overall decrease in fuel and water uplifted results in less weight, corresponding to reductions in fuel burn and emissions.
SIA has rolled this out on its A350 fleet, and will progressively implement this across its aircraft fleet. The project currently saves around 3,000 tonnes of fuel every year, equivalent to 10,000 tonnes of carbon dioxide emission savings.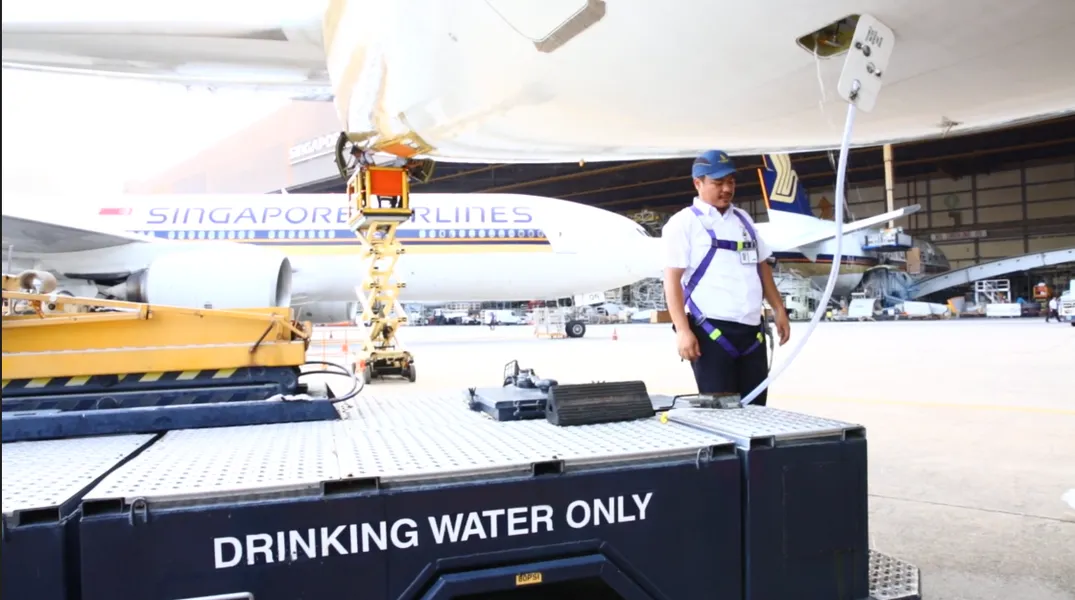 The amount of water uplifted is tailored for each flight based on collected data.
Singapore Sustainable Aviation Fuel Pilot
The Civil Aviation Authority of Singapore, Singapore Airlines (SIA) and Temasek jointly embarked on a pilot to advance the adoption of Sustainable Aviation Fuel (SAF) in Singapore by uncovering insights into its operational use.
In Jul 2022, 1,000 tonnes of neat SAF were imported and blended with refined jet fuel at ExxonMobil's Singapore facilities. The blended SAF was uplifted onto SIA and Scoot flights through Changi Airport's Fuel Hydrant Installation. An equivalent 1,000 SAF credits were generated through the Roundtable of Sustainable Biomaterials Book and Claim System.
Corporate customers and freight forwarders were offered SAF credits for purchase to contribute to the reduction of carbon emissions from flights related to their business operations. Through the pilot, they also supported the development of the nascent SAF industry in Singapore. The pilot reduced around 2,500 tonnes of carbon dioxide emissions.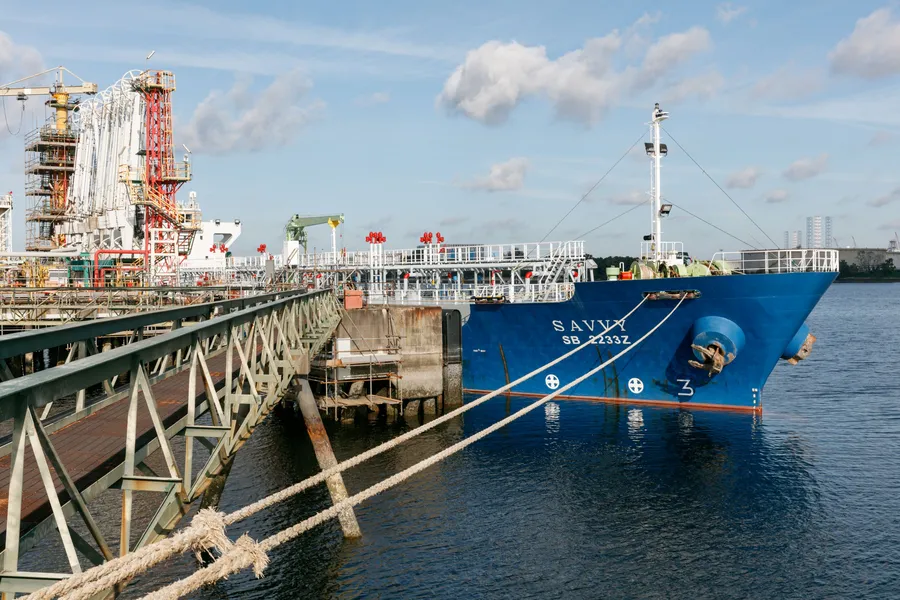 The transportation of SAF to the Changi Airport Fuel Hydrant Installation. Credit: ExxonMobil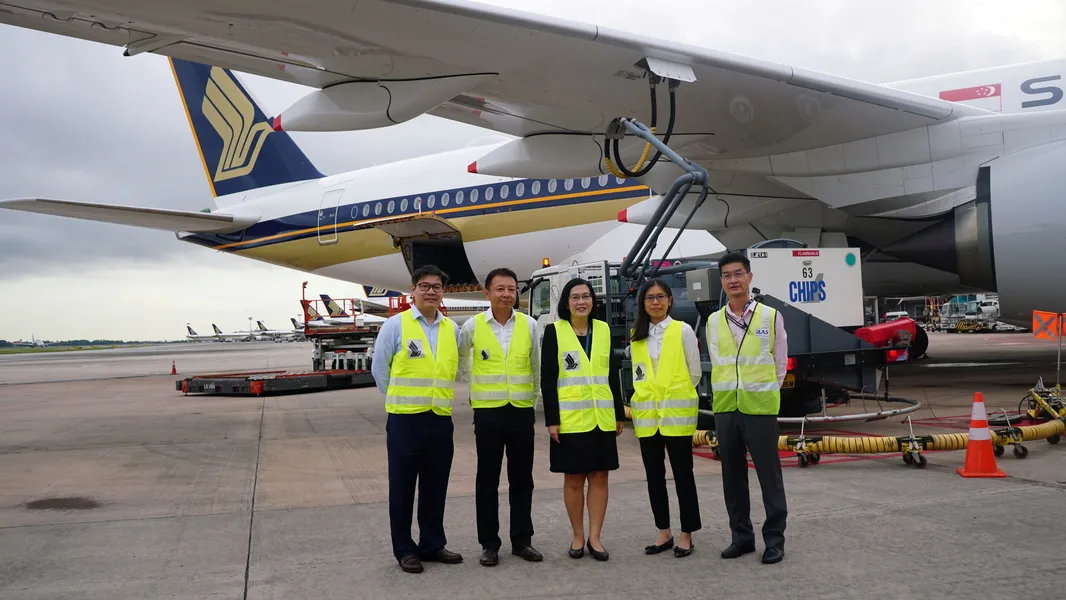 Key project stakeholders commemorating the use of SAF on flights departing Singapore in Jul 2022.
Using Arrival Sequencing to Optimise Flight Operations
Singapore Airlines (SIA) collaborates with ecosystem partners such as the Civil Aviation Authority of Singapore to improve operational efficiency. Through the use of data analytics tools to generate insights into flight data, SIA is able to sequence flights before they enter the Singapore airspace. This allows for adequate separation between flight arrivals, and a corresponding decrease in the holding of flights prior to landing.
Decreasing the amount of waiting time in the air for flights reduces the amount of fuel that needs to be burnt. Around 2,900 tonnes of fuel is saved every year through this initiative, which is equivalent to about 9,000 tonnes of carbon dioxide emissions savings. As a result, travellers also get to enjoy better connectivity due to the reduced holding time.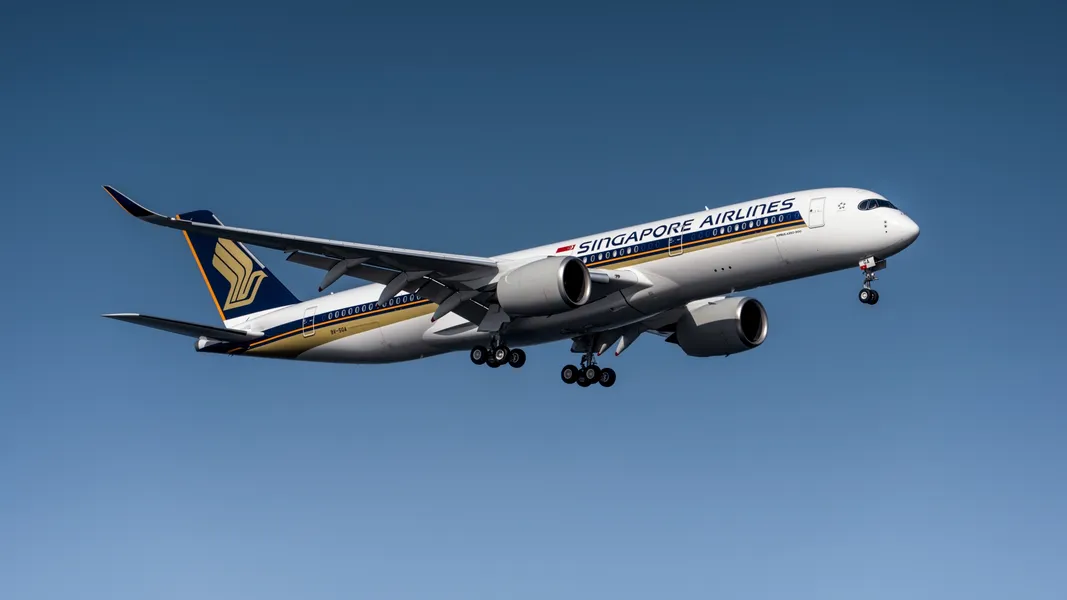 Arrival sequencing on SIA flights saves around 2,900 tonnes of fuel annually.