Water WISE Buildings and Industries
Water WISE Buildings and Industries is a technology-driven project developed by ECOSOFTT to drastically reduce fresh water consumption in commercial buildings, factories, homes and townships. It emphasises integrated management and maximising the use of all water sources available, including rainwater, piped water, surface water and wastewater. This drastically reduces the wastages in the conventional "once through" municipal water system, which has been the dominant model for urban development for over 100 years. The use of this solution also addresses the water-energy nexus effectively by reducing the imbedded carbon in treating and transporting water.
This innovative solution is applicable in advanced urban areas by reducing the load on municipal systems. At the same time, it is a viable option for off-grid areas in developing countries. Over 100 projects have been successfully completed with excellent technical outcomes, proven financial viability and high social acceptance. The innovative solution has influenced the setting of policies and standards, paving the way for even faster adoption.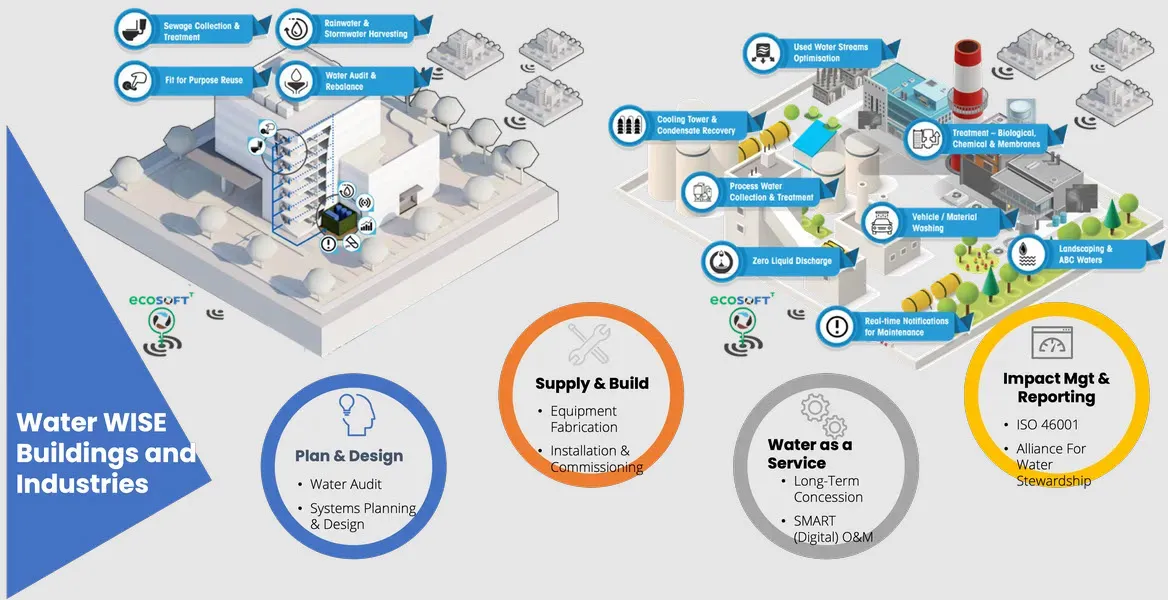 Water WISE Buildings and Industries is an integrated circular water solution.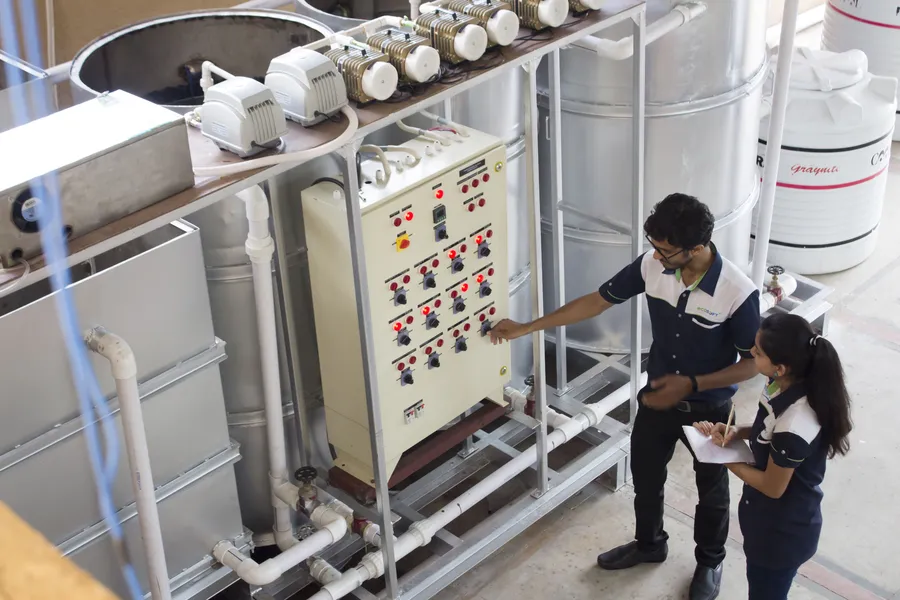 An example of Water WISE Buildings and Industries being applied to a commercial building.