05 Dec
Energy and Decarbonisation

National University of Singapore Sustainability Research
At the National University of Singapore (NUS), we are committed to advancing sustainability solutions, particularly in the areas of coastal defence, urban design, nature-based solutions, the food-energy-water nexus and green energy technologies.
NUS has designated Sustainability and Urban Solutions as a core research domain, and it is within this interdisciplinary research area that we strive for high quality research that translates to solutions optimised for tropical, urban and Asian settings.
Find out more here.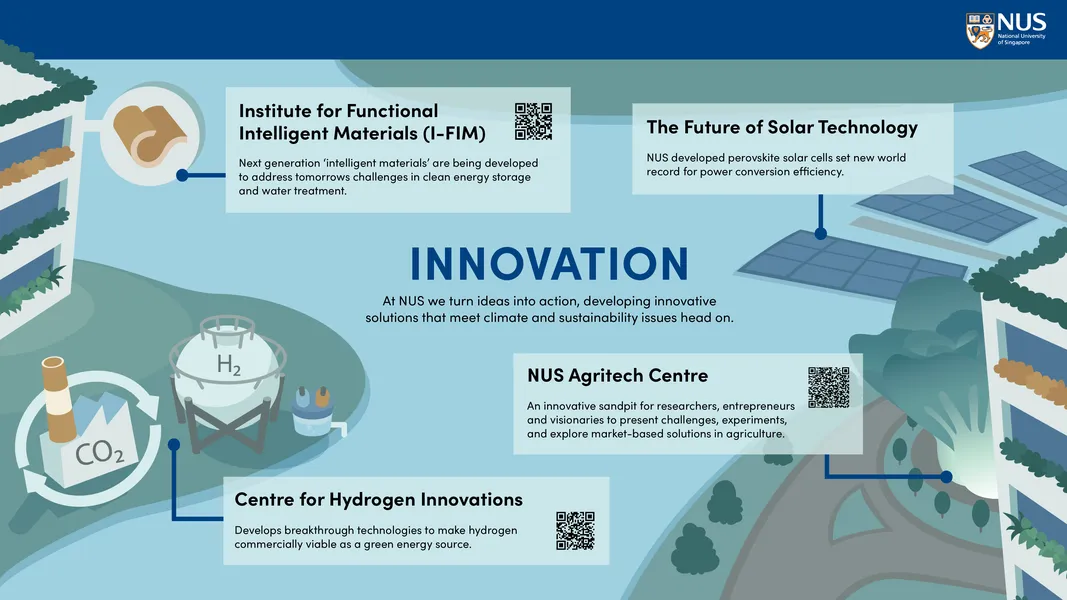 Turning ideas into action and developing innovative solutions to meet climate and sustainability issues.
NUS serves as a living lab for the testing and implementation of sustainability solutions.