Decarbonising Global Aviation with Sustainable Aviation Fuel
As the world becomes increasingly globalised and interconnected, the demand for air travel is only set to increase in the years ahead.
Decarbonising the hard-to-abate transport industry will require solutions that can be adopted at scale and drop-in sustainable aviation fuel (SAF) could be key in the realisation of a net zero aviation future.
SAF, a biofuel used to power commercial aircraft but with a smaller carbon footprint, could potentially contribute up to 65% of the reduction in emissions needed by the aviation sector to reach net zero in 2050*, according to the International Air Transport Association.
To bring the costs of SAF production down and drive greater adoption for impact at scale, GenZero, a Temasek-owned investment platform company focused on accelerating decarbonisation globally, invested in CleanJoule to support the further development of their innovative and proprietary process for SAF.
CleanJoule, headquartered in Salt Lake City, Utah, is focused on developing a breakthrough technology to produce high-performance cost-effective SAF from agricultural residues and other waste biomass.
*Statistic from: https://www.iata.org/en/programs/environment/sustainable-aviation-fuels/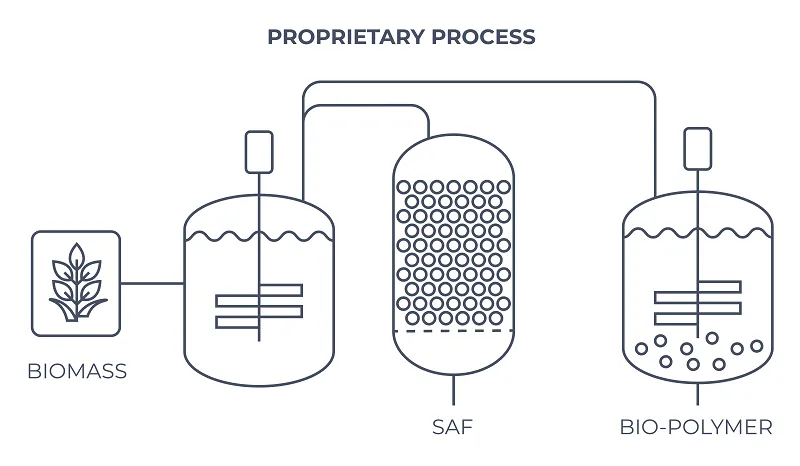 CleanJoule's innovative and proprietary process for manufacturing SAF.