HDB Green Towns Programme
As the master planner and largest housing developer in Singapore, the Housing & Development Board (HDB) plays a key role in supporting Singapore's commitment to sustainable development.

The Green Towns Programme (GTP) is a 10-year plan with five focus areas to make HDB towns more sustainable and liveable. The programme aims to reduce energy consumption in HDB towns by 15% from 2020's levels, by the year 2030.

The focus areas and respective initiatives are:

1. Reducing Energy Consumption
Solar Panels
Smart LED Lighting System
Light Emitting Surfaces Block Signages
Elevator Energy Regeneration System
2. Recycling Rainwater
Urban Water Harvesting System

3. Cooling HDB Towns
Greenery Intensification
Cool Coatings

4. Promoting Green Commute
Electric Vehicle Chargers
Dual Bicycle Racks
5. Reducing Waste

GTP aims to support Singapore's efforts in the transition to a net zero future and explore ways to further decarbonise the built environment. GTP also contributes to the Singapore Green Plan 2030.
Find out more here.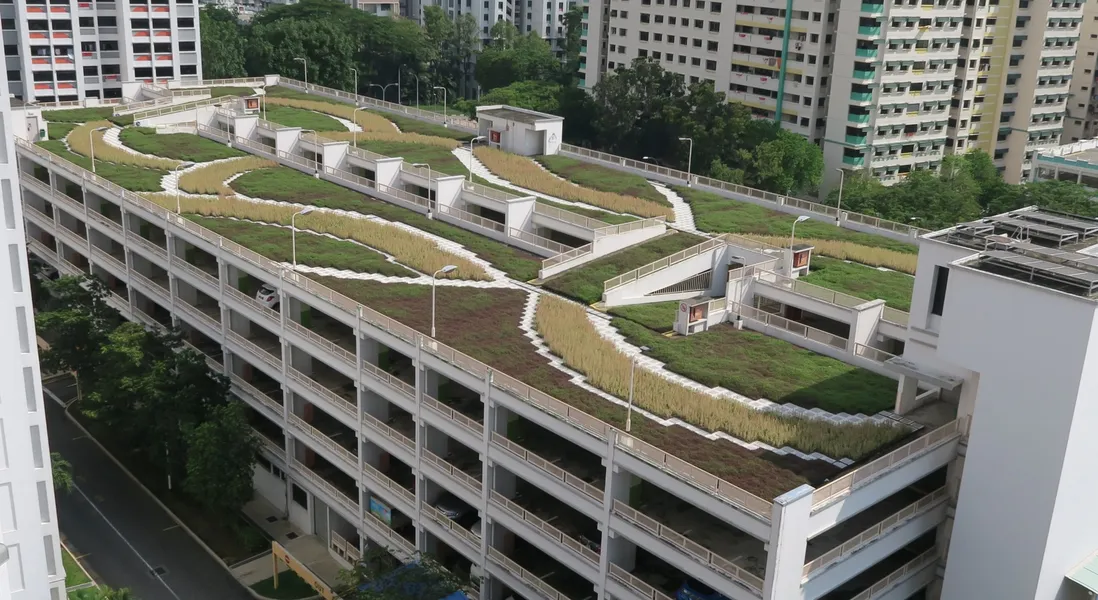 The Prefabricated Extensive Green roof tray system was developed by HDB to reduce surface / ambient temperature. Credit: HDB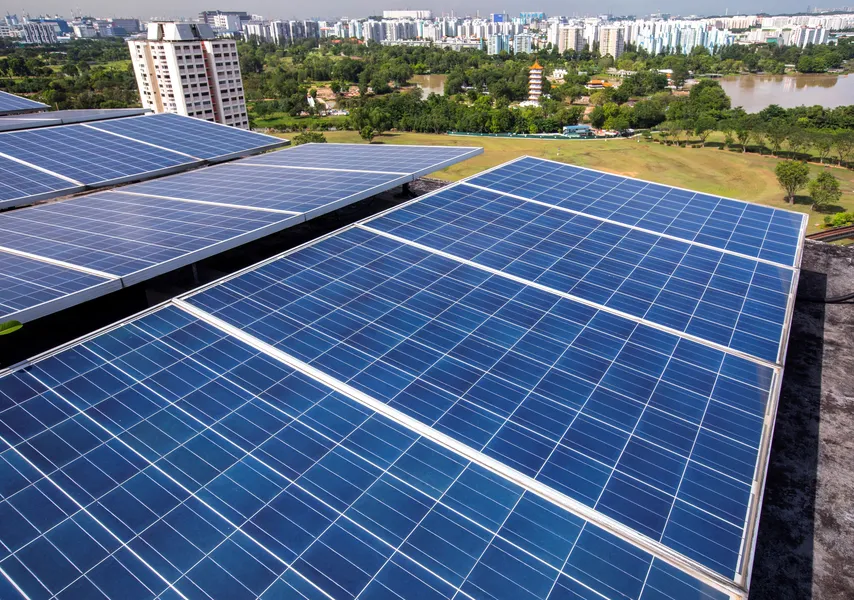 Solar panels are installed on rooftops of HDB blocks to power common services, such as lights and water pumps, with clean energy. Credit: HDB
Lively Places Programme
The Lively Places Programme empowers citizens by providing training and funding support to create vibrant shared spaces that bring neighbours together. Established since 2016, the programme has supported over 220 ground-up proposals, clocking close to $2.9 million worth of volunteering hours. From converting underutilised spaces into popular community gardens, strengthening neighbourhoods' identity with distinctive art murals to holding a community exchange day at the void deck for neighbours to swap their used goods, these projects have enlivened Singapore's public spaces while building resilient communities in the process.
The programme is jointly administered by the Housing & Development Board and the Urban Redevelopment Authority.
Find out more here.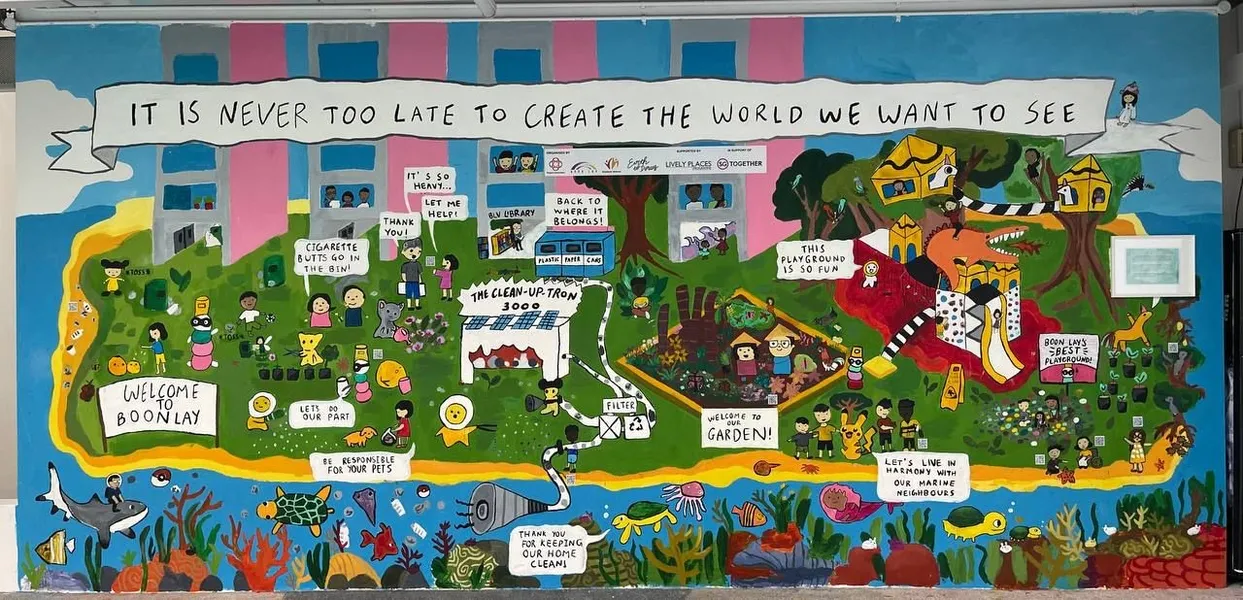 Wall mural completed by residents to promote anti-littering and environment sustainability. Credit: HDB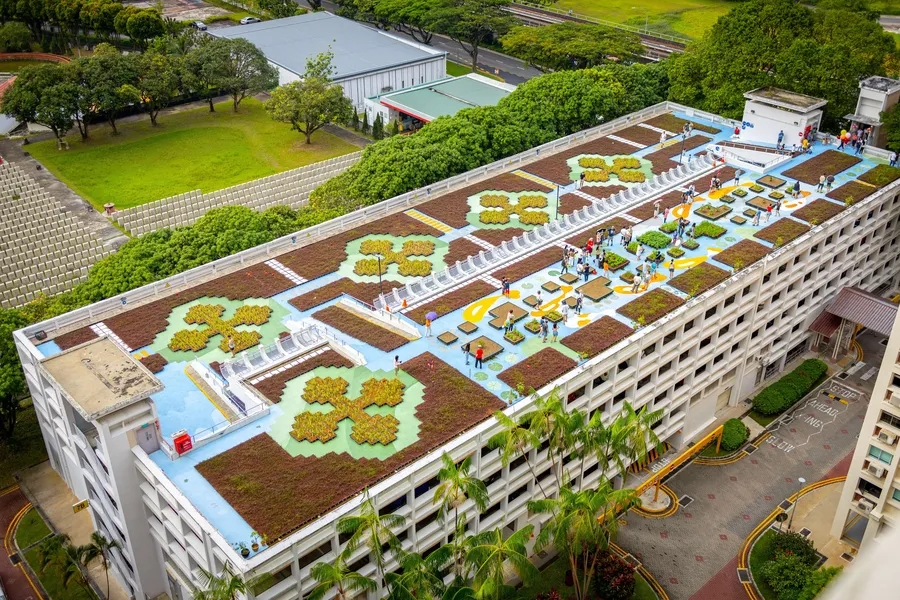 A rooftop community garden set up and cared for by residents. Credit: HDB
Punggol Northshore: Singapore's First Smart and Sustainable Public Housing District
Punggol Northshore is one of the seven waterfront housing districts in Punggol town. Envisioned as "A Smart and Sustainable District", it is Singapore's first district to test-bed smart technologies in public housing right from the design stage.
Its development is guided by the Housing & Development Board's (HDB) Sustainable Development Framework and Smart HDB Town Framework. The smart technologies introduced aim to enhance the planning, design and maintenance of HDB estates to bring about a more liveable, efficient, sustainable and safe living environment for the residents, for example, Smart Lighting in common corridors, Smart Pneumatic Waste Conveyance System (PWCS) for the entire district and Smart Fans in the Neighbourhood Centre.
Find out more here.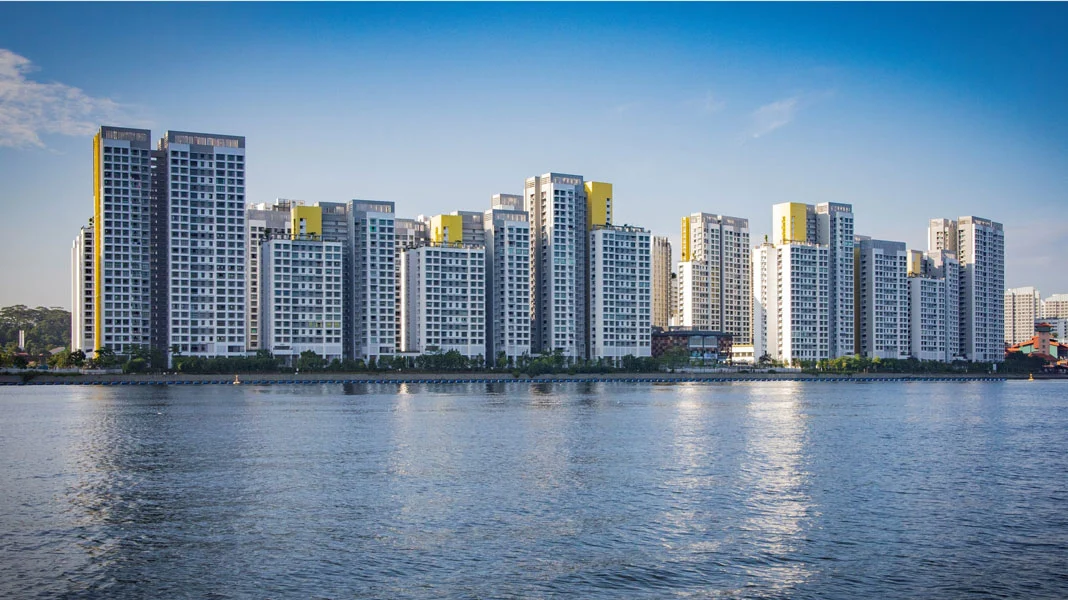 Punggol Northshore, Singapore's first smart and sustainable district. Credit: HDB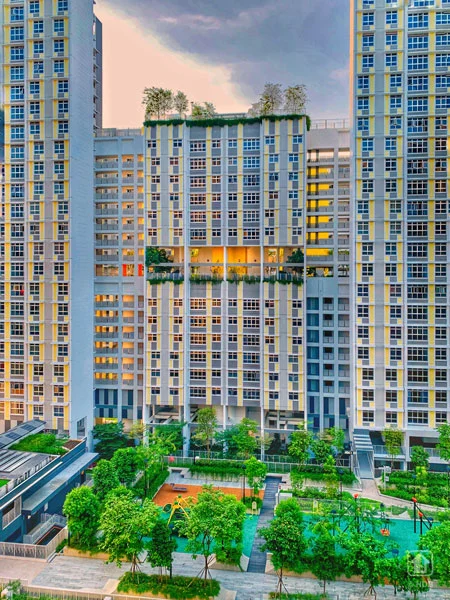 Northshore Residences I. Credit: HDB