04 Dec
Green and Transition Finance

Empowering Climate Resilience Future Amongst Growers: Making Micro Irrigation Accessible
Rivulis is committed to sustainable agriculture and a climate-resilient future so all growers everywhere can GROW BEYOND. By promoting micro irrigation, we aim to address global food security and zero hunger, support sustainable grower livelihoods, reduce water and fertiliser usage, promote carbon sequestration and reduce greenhouse gas emissions. We help growers GROW BEYOND: they prosper through building sustainable livelihoods while supporting the sustainable future of their farm, communities and planet and gaining the necessary resilience.
We are focused on making micro irrigation accessible to small landholders globally through easy-to-use, affordable and smart solutions. For example, Rivulis, in collaboration with the Jharkhand State Livelihood Promotion Society, is empowering 3,000 female farmers by helping them achieve sustainable livelihoods through the adoption of sustainable agricultural practices. With micro irrigation, they can grow a crop cycle during the non-monsoon season and benefit from additional income.
In Peru, when COVID-19 struck, many from the cities returned to their rural homes. In cooperation with international NGOs specialised in promoting food security, we designed the gravity-based, simplified Drip Kit system and deployed the kits in the North Desert and Andean regions. 260 kits were deployed to five communities to help them grow vegetables and improve their productivity and food security.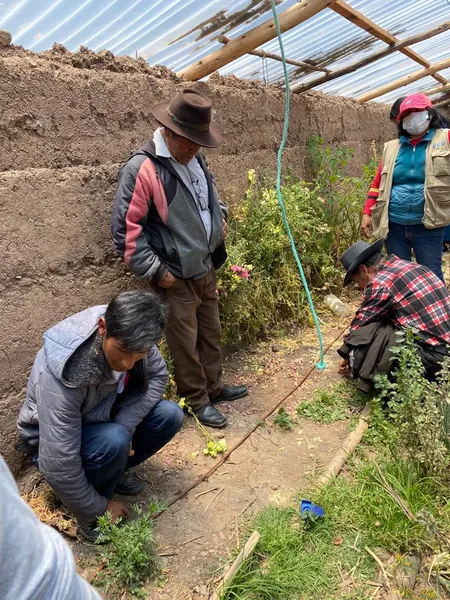 Educating communities in Peru on the benefits and use of micro irrigation.