Gorilla Coffee Alliance: Enhancing Livelihoods and Wildlife Conservation in Congo
The Gorilla Coffee Alliance (GCA) was launched in 2021 by the United States Agency for International Development (USAID), Nespresso, Olam Food Ingredients (ofi), international non-profit organisations TechnoServe and the Wildlife Conservation Society, and Congolese social enterprise Asili. Over five years, the initiative will partner with 8,500 farming households to improve their coffee production and sales and reduce poaching and deforestation around Kahuzi-Biega National Park in the Democratic Republic of the Congo's South Kivu province.
Made possible due to the support of the American people through USAID in partnership with Nespresso's Reviving Origins programme and ofi, the GCA helps local families establish environmentally sustainable ways to earn income, improves access to essential health services and works with community institutions to become advocates for conserving the national park. The Alliance will improve total farm productivity to support farmer revenues and protect long-term soil health, biodiversity and the vital ecological function of one of the world's largest forests.
Progress to date includes US$1.9 million generated in annual sales for supported farmers, over 4,500 coffee farmers trained on pruning, soil health and shade tree management, 225 youth in the community receiving training on entrepreneurship skills, and nearly a million coffee seedlings distributed to over 1,500 farmers.
Find out more here.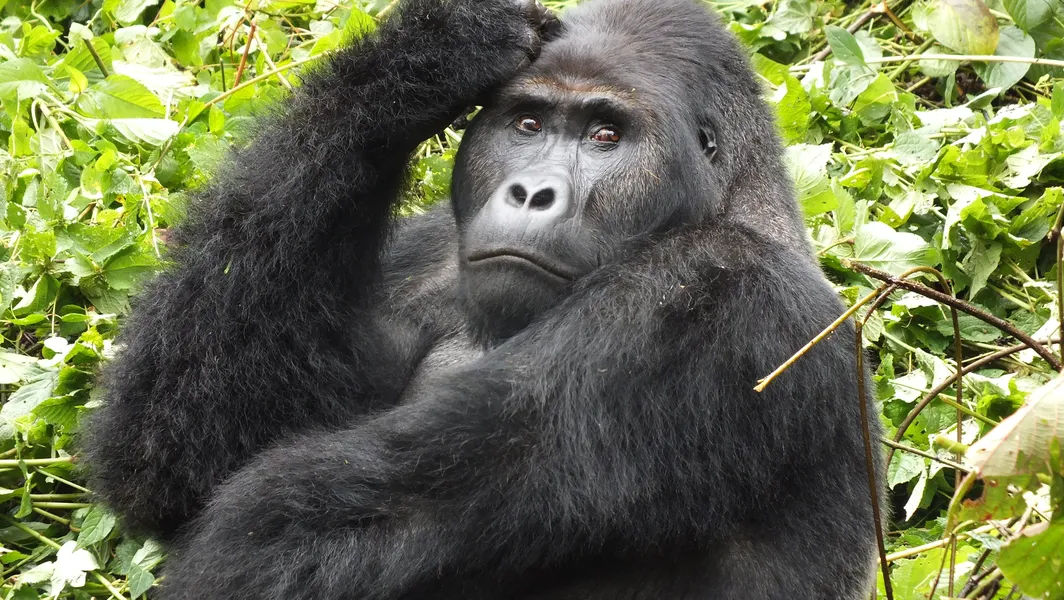 The critically endangered Grauer's gorilla. Credit: Deo Kujirakwinja, Wildlife Conservation Society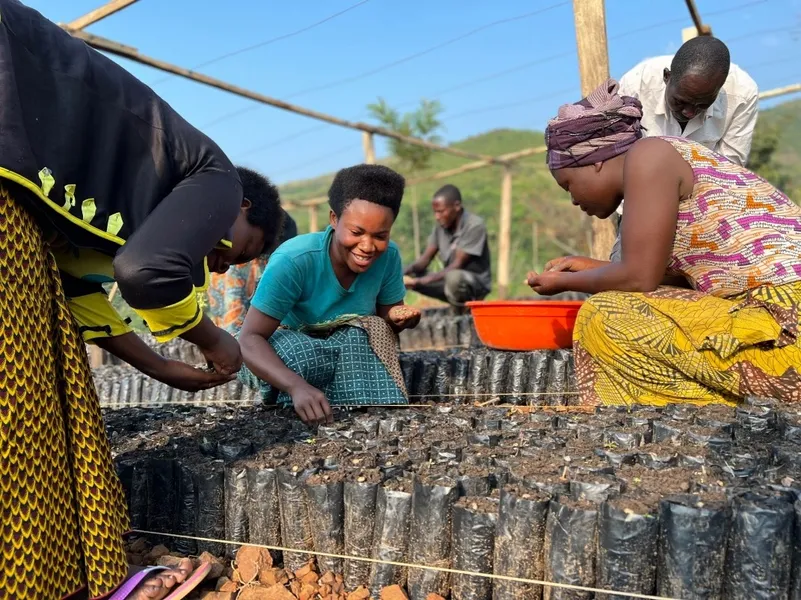 Planting shade tree seedlings at a newly established nursery.